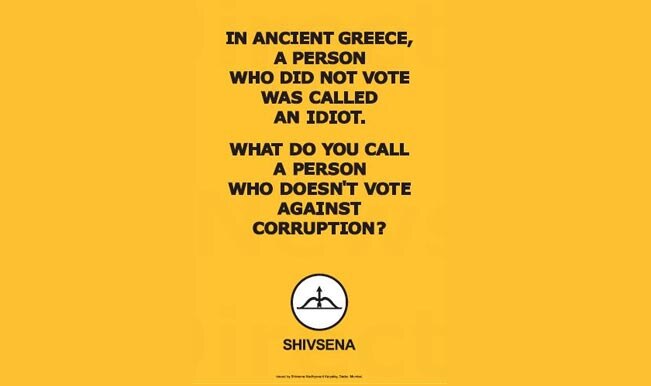 Shiv Sena's quirky print advertisements in the newspapers recently are truly the work of creative copywriters. The full page print ads in some of the country's leading newspapers are placed in an eye catchy manner in bold caps lock letters with a bright yellow background.  The copies written are very peculiar and attention grabbing. The comparisons made in some of the ads are thought provoking about the current government and their works.
Although written and placed in a striking and noticeable manner, some ads are sarcastically pointing a finger at the hiking price of daily commodities under the Congress government. While others are a direct mockery at the poor state of affairs that has not shown much progress under the Congress's rule.
Here are some of the advertisements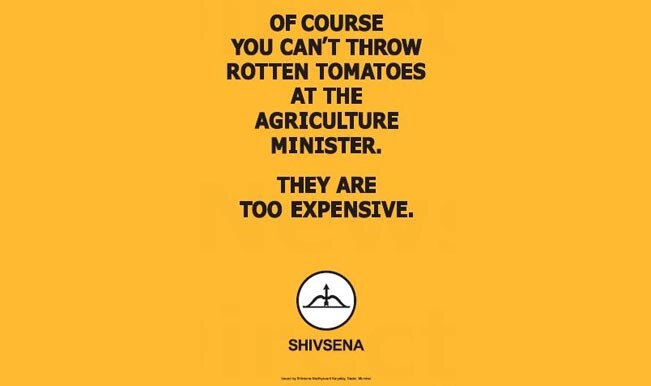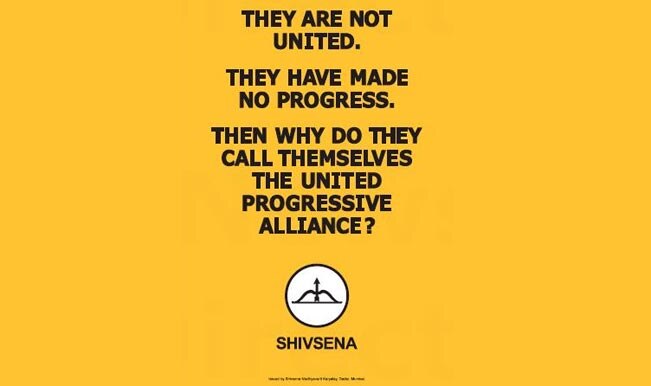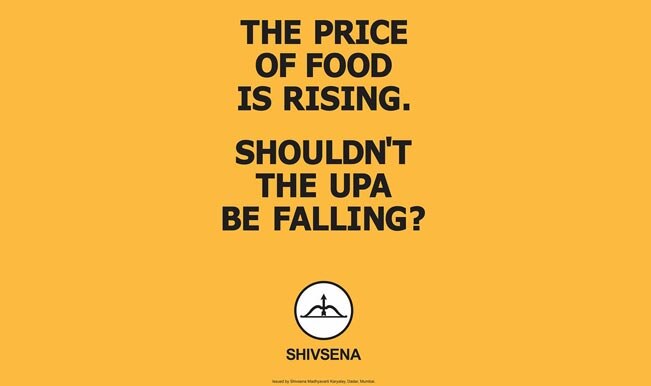 Shiv Sena is not experimenting with these ads for the first time, they had come up with similar ads in the past and had managed to gain a lot of attention. One of the copy of the ad in the past was a terrible riddle like question to the reader which read, "If Pro is opposite of Con, then what is the opposite of Progress?" The page adjacent to it in the newspaper was a suggestion which read, "With that logic what will these people turn our Constitution into? Vote Wisely"
Although they were criticized a lot for their direct take on Congress they have again come up with similar ads around the election day.
Although the technique is quite noticeable, no other party has tried to come up with similar material. Most of the main parties in the country are sticking to their typical way of animadverting in newspapers. None of them have also replied to the ridicule or talked about it in the public.
The same newspapers also have BJP-Shiv Sena ads separately with the photograph of Narendra Modi and Uddhav Thackeray. It seems that Shiv Sena wants to reach their audience not only through their alliance ads but also independently in an exceptional manner. The newspapers either carry these ads on the first or last page which that make it more catchy.