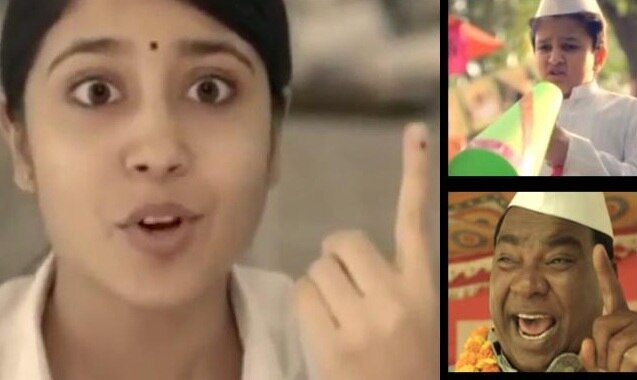 With the biggest democracy in the country voting, there have been a lot of awareness campaigns conducted by the Election Commission asking citizens to exercise their rights. Billboards, banners, TV advertisements by the EC can be seen everywhere these days. However, it seems that some of the big brands in the country are also trying to give a helping hand by making their brand's ads with a political theme in it.
Although all of the ads are not directly asking people to vote, it has a political flavor in it. Some of them are showing the corrupt politicians while others are showcasing how an ideal politician should be.
Here is a list of top 8 such ads with a social responsibility message that you should watch and ensure that you vote this election.
Idea Cellular
This one has truly portrayed the sad situation of politics and the false promises given to people by the politicians in our country.
Havells Fans
Well, the citizens will be more than happy to see a Mr. Right on one of the top political chairs of the country.
Fevicol
Well, the election fever is present everywhere in the country. Every nooks and corner has a story to say.
Dominos
Election is the newest fad, family get-togethers no more talks about the perfect match for the next person who is to get married.
Hero HF Deluxe
"Desh ka sabse bada talent show" Well, everyone is curiously waiting for the grand finale.
Tata Tea Gold
Knowing what you have to do and not doing it is the biggest crime
Sunfeat Yippe Noodles
It is the election season, kids are no different from our politicians
Dollar Big Boss
Fight all odds to vote this election, what if it is a politician! Only if it was this simple.