Maintaining a youthful nature at any age is good for your heart, but not many follow the rule. Once retired, most senior citizens keep themselves confined to their homes or may just mingle at get-togethers with people of the same age. But here is a grandmother who can be deemed as a fashionista or maybe the most active elderly person on social networking sites!
'Baddie Winkle' is nothing less than the girls who manage to get thousands of 'likes' and 'comments'. At the age of 86, she is completely comfortable in shorts and even a bikini!
The grandmom's images are up on Twitter and Instagram almost every day. She has about 2,50,000 and 30,000 followers on Twitter and Instagram respectively. Her Twitter handle is Baddie. The captions or descriptions to the images she uploads are witty and amusing.
Here are a few pictures of the Baddie grandmom from her Twitter account, with her captions!
Why twerk when you can hula hoop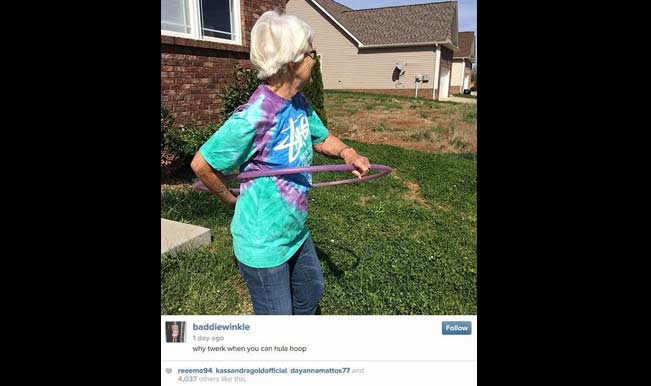 Having dinner at hooters! What a pic babe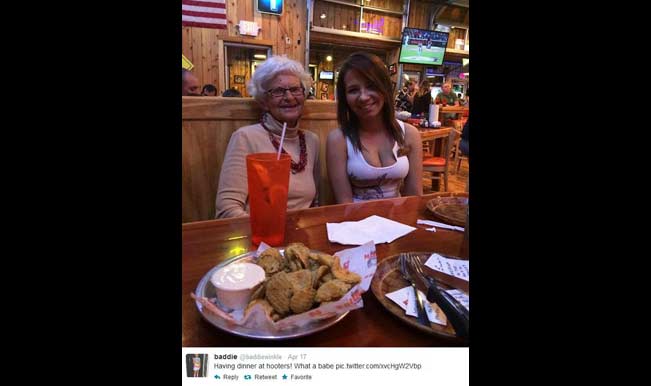 life alert: caught the feels
trying to live a little longer (aw!)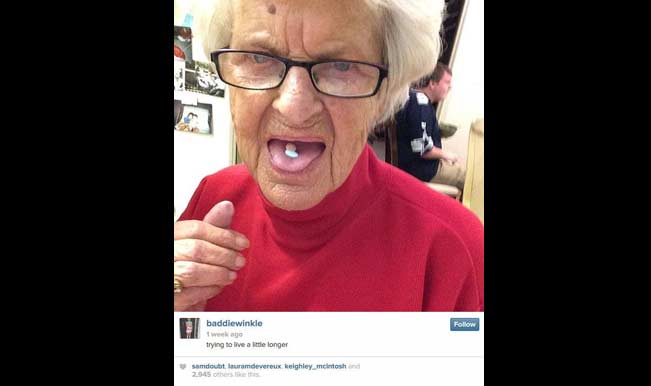 Chilling pic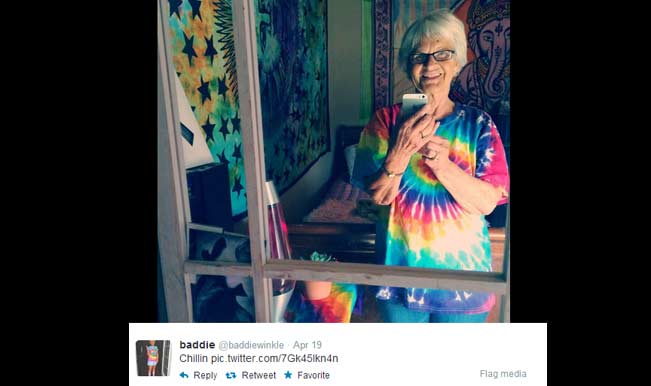 Straight up pic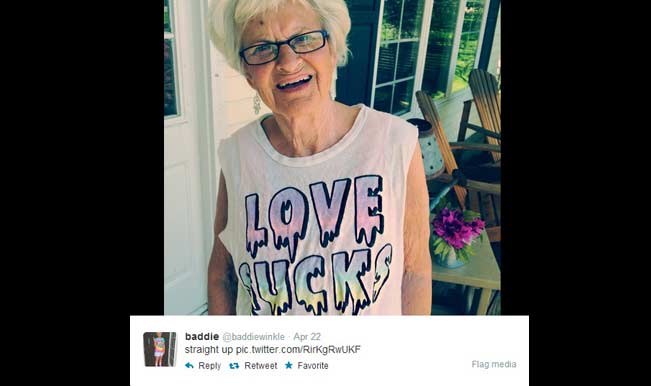 Do you like this Baddie Winkle grandma?