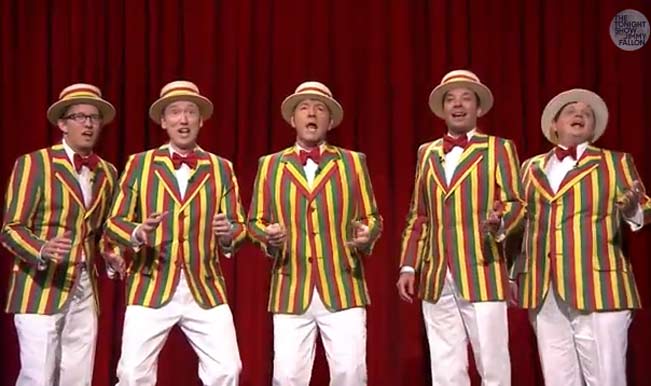 When it comes to 'The Tonight's show starring Jimmy Fallon', we all know how Jimmy Fallon loves his singing pop hits with his barbershop quartet, The Ragtime Gals. It is always fun to see this quartet taking this style of a cappella to totally different level!
This time, Jimmy asked his guest celebrity to sing with this quartet. And the guest celebrity was none other than the 'House of Cards' star Kevin Spacey! Kevin Spacey joined The Ragtime Gals to do a cover on the latest Jason Derulo club hit, 'Talk Dirty'. And if you are wondering what was the outcome then, let us tell you that this video will just make you realize how awesome is Kevin Spacey!
There is nothing surprising that this video is catching too many eyeballs on the world wide web. This music video is one the top trending videos this weekend! So, if you are a Kevin Spacey fan, then this is a must for you!
Watch the video below!