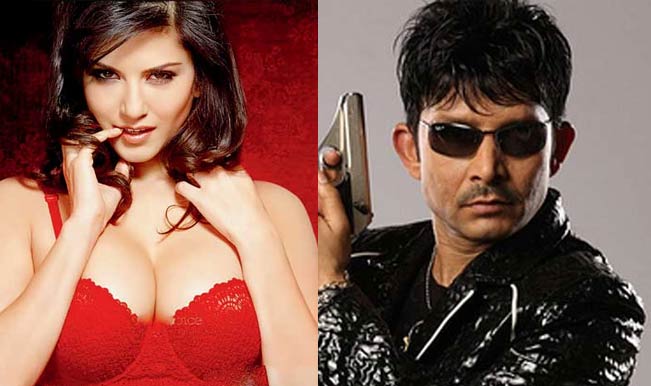 Whether it is what she wears or what she does, Sunny Leone has managed to stay constantly in the limelight. Adding to her bag of controversies, she has now filed a complaint against Kamaal R Khan. There are people who gain attention and then there are people who crave attention. Kamaal R Khan belongs to the latter.
It all started when Kamaal R Khan tweeted saying,"I request to Digvijay Singh Ji to have a strip show of Sunny Leone in the function of his marriage and I will pay Rs 1 crore to the Congress party fund." After this brash tweet, Sunny Leone's lawyer Rizwan Siddiquee  filed a fresh complaint against KRK.
Well, this is not the first time when KRK has targeted Sunny on Twitter, he did it before when he has false controversial Sunny Leone's comments on rape. It seems like this war between KRK and Sunny is taking an intense turn. Even a complaint didn't stop KRK, he went on tweeting crap about her.
I feel sorry for Indian ppl who allowed a shameless porn star Sunny Leone to stay in India. Surprise! What do we want to teach our children?

— KRK (@kamaalrkhan) May 3, 2014
If you bloody idiot teach me to respect a shameless porn star then I got only 5 words for you- Fuck You. Go To hell.

— KRK (@kamaalrkhan) May 3, 2014
After, all this tweets, we genuinely feel that this man needs some psychiatric help!