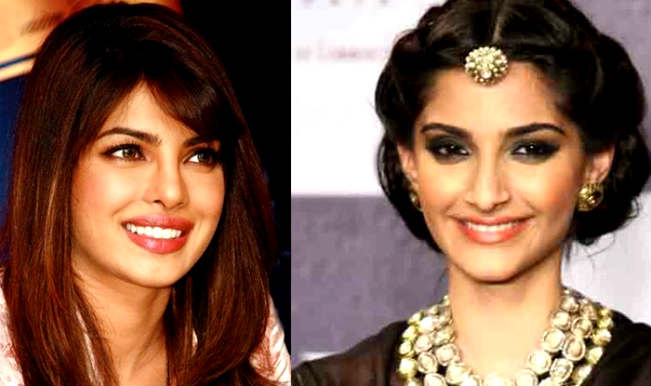 Sonam Kapoor and Priyanka Chopra, divas of Bollywood took to Twitter to show their love for their mothers. On the day when everyone looks to make the day wonderful for their moms, these divas shared their picture with their lovely mommies. Sonam Kapoor shared her picture on Instagram with her mother Sunita Kapoor as for Priyanka Chopra, it was more of emotional message where the actor-singer thanked her mother for everything in her life. PC shared a very old photograph of the actress as toddler with her mom.
Mother's Day is very special day to all of us. Though one day is not enough to say how much we love our moms, but that day is one way to express our loves in special manner. Some say it with flowers, some with gifts and as for some, it is just 'I love you Mom'. But the way these pretty ladies showered their love for their moms, is a beautiful.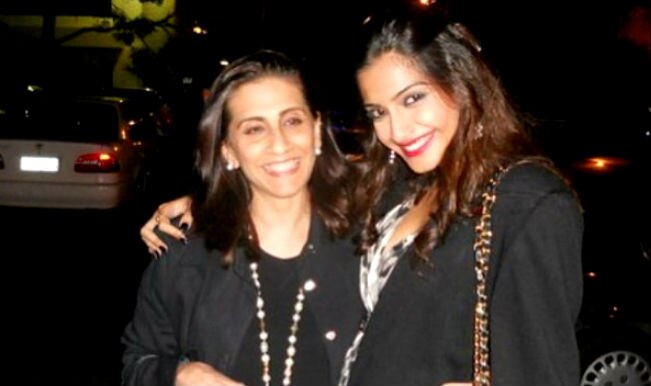 Sonam Kapoor has always said that the fashion sense in her come from her mom Sunita Kapoor. Be it Sonam's dealing with weight loss issues or helping her with the fashion tips, Sunita has been a dotting mother. It was a sweet tweet from Sonam writing 'Love you mama'.
Love you mama http://t.co/sXJgU3W7M4

— Sonam Kapoor (@sonamakapoor) May 11, 2014
I Can't Make You Love Me singer Priyanka Chopra has a more emotional tweet for her mother Madhu Chopra. Priyanka wrote, "Happy Mother's Day mom.. U are all the strength I need.. Thank u for tirelessly handling everything @madhuchopra". Priyanka has been very close to her mother and brother after the demise of her father, Dr. Ashok Chopra who died last year in June 2013.
Happy Mother's Day mom.. U are all the strength I need.. Thank u for tirelessly handling everything… http://t.co/7VgXwLwSCh

— PRIYANKA (@priyankachopra) May 11, 2014