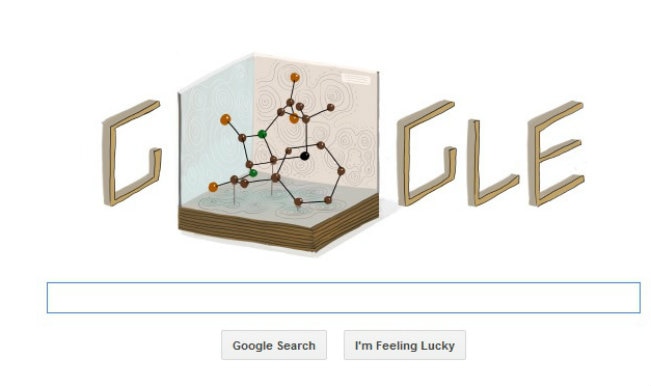 Google is known for its doodles for every important event or day. Today, Google honors biochemist Dorothy Hodgkin with a very unique doodle for what would have been her 104th birthday. Dorothy Hodgin's is credited for development of protein crystallography.
Born in Ciaro, Egypt, Dorothy had developed a passion for chemistry at a very young age and went on to study at Oxford, followed by a PhD at Cambridge. Her pioneering work helped unravel the structures of proteins, including insulin, which she studied for more than 30 years.
In 1937, Dorothy married Thomas Lionel Hodgkin, and took his last name. Hodgkin was the first woman to win a prestigious Copley Medal and was awarded an honorary degree from the University of Bath in 1978.
Dorothy Hodgkin remains the only British woman to have ever won one of the Science Nobels!