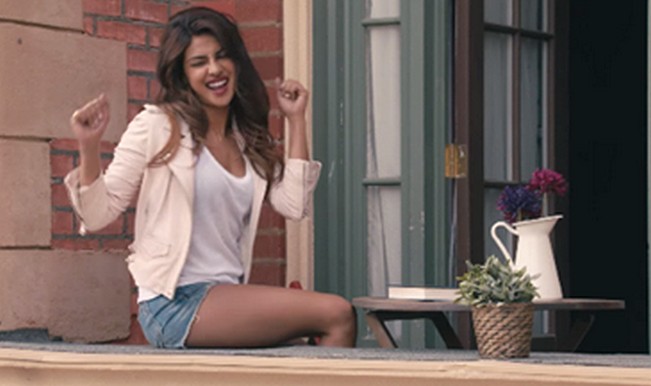 Priyanka Chopra features in the new commercial of Beats by Dre  Pill XL. Yet again, she is here with her terrible cover of the soulful song I Can't Make You Love Me in the backdrop. The cover was a failed attempt to spin a classic song and make its EDM version (courtesy Autotune or Melodyne) by the wannabe singer.
And now Piggy Chops appears in the commercial for the Beats by Dre Pill XL, a portable Bluetooth speaker. This particular scene shown in the spot is inspired by the rom-com Say Anything where John Cusack had held a boom box over his head and played Peter Gabriel's In Your Eyes. The original scene was pretty charming, but this spot falls flat musically and otherwise. This commercial is just an attempt to   grab attention and make serious noise, Pill XL is bigger and louder!
Earlier Robin Thicke's Blurred Lines and Aloe Blacc's The Man were also featured in Beats commercials and eventually turned out as huge hits! If you have missed out on the Priyanka Chopra Beats video, check it out here right now!