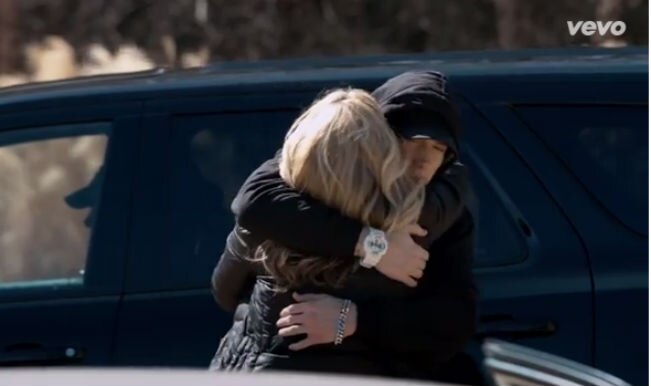 Eminem made his whole career rapping about hatred and spite for his mother Debbie Mathers who is his one and only parent. And now, in an open apology to her, he has released a new music video, Headlights. The song talks about the rapper'stroubled relationship with his mother. Eminem released this video as a tribute to his mother on Mother's Day 2014.
This video is done in collaboration with lead vocalist Nate Ruess from the band Fun. The apologetic lyrics go, "Did I take it too far? Cleaning out my closet and all them other songs, but regardless I don't hate you cause ma! You're still beautiful to me, cause you're my ma'.
The video is directed by Spike Lee and a majority of the video is shot with Debbie's point of view. The narrative apologetic music video is a great way to make amends for all his previous rants. This comes across as a fresh bout from Eminem since he is known for hate fueled lyrics since his career's peak from late '90s.
Check out the video below!