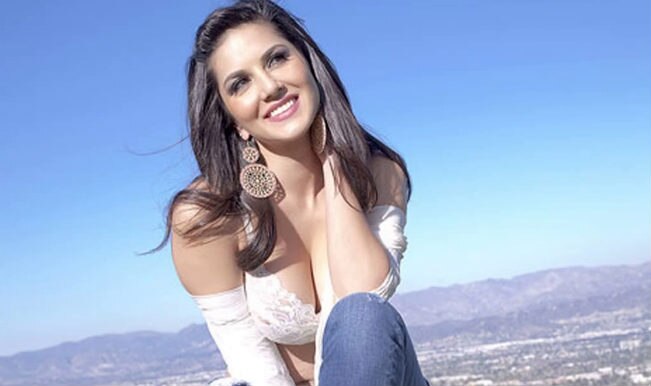 You have always seen Sunny Leone in her sexy avtaar and one can't deny that she is every man's fantasy. After the success of her latest film 'Ragini MMS 2', we won't be surprised if she is every producer's fantasy too! Though, contrary to her former profession, this porn star turned actress is highly committed to her hubby Daniel Weber! Apart from being her beloved husband Daniel Weber is also her personal manager.
We have all seen this lady's raunchy side in her item numbers and movies. We have also seen her romantic and feminine side with her husband Daniel. But, have you ever seen her maternal side? Well, yeah you heard it right! Sunny Leone has a very affectionate motherly side. On the occasion of her birthday, we will show you her hidden side. But wait, don't jump to flashy conclusions!
No, she isn't pregnant nor does she have a child! We are talking about her beloved dogs! Apparently, Sunny loves puppies and she has two of them to herself! She calls her dogs as her babies and just adores them. She doesn't leave a single opportunity to flaunt her love for her 'Baby Girl' and 'Baby Boy' on Instagram!
They say that dogs are man's best friend but it seems Dogs are women's babies!
Have a look at Sunny Leone and her babies!