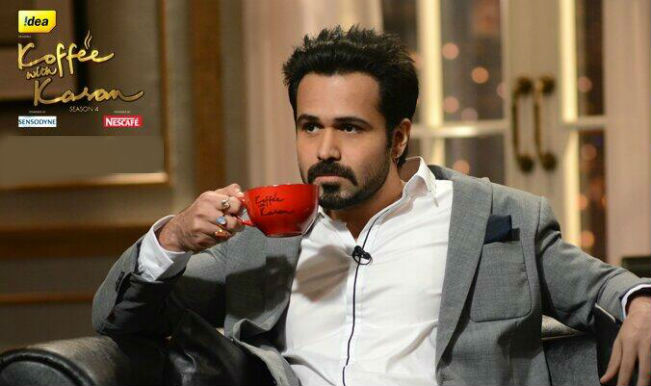 Bollywood's serial kisser Emraan Hashmi won over some new fans on Sunday night (January 26). The actor charmed viewers with his unconventionally dapper looks and quick answers on television's most loved show right now, Koffee with Karan Season 4 (KWK).
Emmy was not exactly at this best, but he was relaxed and cool, even recovering from some moments where he looked dumb (he didn't know the full form of IAF). He was honest about his onscreen kisses and his wife, and also did not wince before admitting that he bitched about other actors – "always".
In comparison, the heartthrob of millions Ranbir Kapoor did not impress viewers hooked to the TV set to watch him and Priyanka Chopra host the Filmfare Awards 2014 (Read Winners' List here).
Ranbir and Priyanka, much appreciated for their performance and chemistry in Barfi! last year, displayed only bits of that chemistry as co-anchors. There were some funny moments all right, but the jokes handed out to them to blurt out were way too dry.
Emraan meanwhile was candid, supported by his uncle Mahesh Bhatt, a filmmaker known to speak his heart out on any matter.
In the one hour that the Karan Johar show was on, viewers including us switched over to KWK from Filmfare. Twitter was also talking about how Emraan was more entertaining than Ranbir.
After KWK was over, Filmfare caught on. But frankly, apart from the performances of Madhuri Dixit-Nene and Salman Khan, the show was pretty sad this year. We missed the chemistry between the previous hosts Shahrukh Khan and Saif Ali Khan. Poor SRK is nursing an injury and Saif is probably away shooting.
But no excuses for RK and PeeCee. If you're a host – it's your primary job to keep people entertained. And even as a guest on shows like KWK, you have to do just that.
So on a night when entertainment was expected, we think Emraan did a better job than Ranbir. And that too, without "showing butt cracks" or removing his towel – as Emraan taunted Ranbir for his free show in Besharam and Saawariya.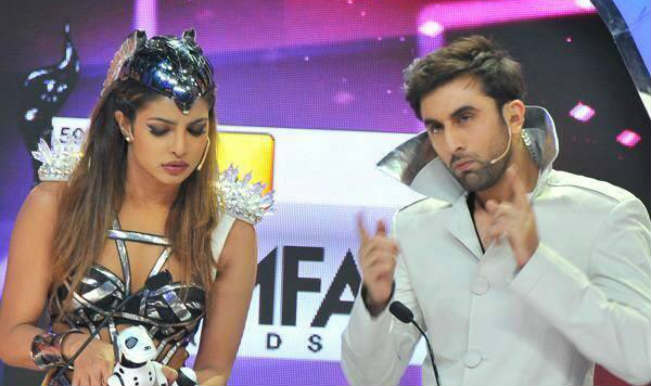 Do you agree with our review of the chat show and the awards night? If we are to rate the shows, we would give Filmfare 3 stars and Koffee with Karan – 4 stars.
Watch Full Episode: Emraan Hashmi on Koffee with Karan Season 4
Photos: Star World India and Sony Entertainment Television.
ALSO WATCH: OMG! Aamir Khan kisses wife Kiran Rao on Koffee with Karan