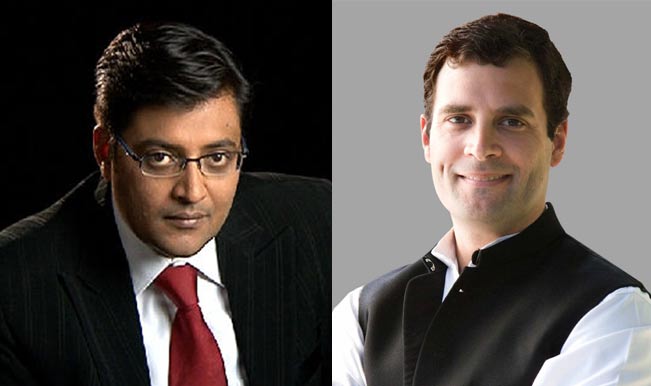 You remember those instances in life when you're up against a viva and the teacher asks you questions about a topic you haven't studied and you try to bullshit your way through by constantly regurgitating and repeating the things you did learn:
Moment 1: The Face-off With Narendra Modi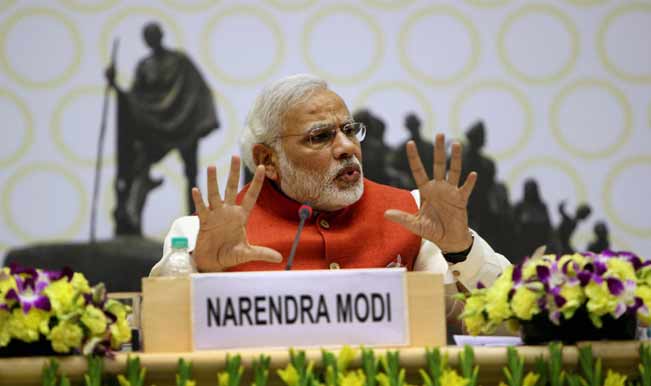 Arnab: Are you avoiding a direct face-off with Narendra Modi? Is there a fear of loss Rahul because this election is not looking good for the Congress party from overall estimates? And the growing belief is that if Rahul Gandhi has not picked up the challenge officially that means that there is a fear of loss, he is avoiding a direct one on one battle with Narendra Modi, you must answer that?
Rahul: To understand that question you have to understand a little bit about who Rahul Gandhi is and what Rahul Gandhi's circumstances have been and if you delve into that you will get an answer to the question of what Rahul Gandhi is scared of and what he is not scared of. The real question is what I am doing sitting here, you are a journalist, when you were small you must have said to yourself I want to do something, you decided to become a journalist at some point, why did you do that?
India.com Conclusion: Trying to sound philosophical doesn't make you sound smarter!
Moment 2: The third person rant!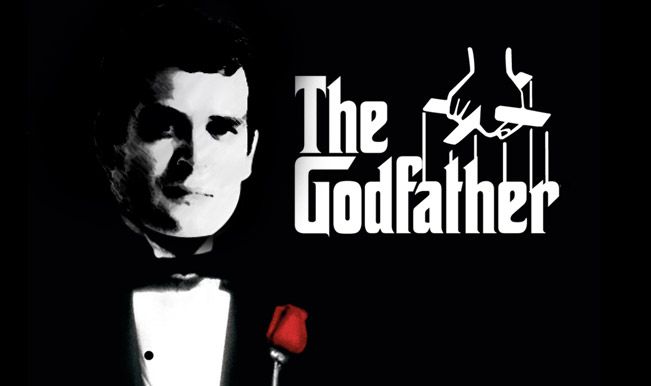 ARNAB: Can I draw you back to my question. I will go into those areas and I respect what you are telling me about your personal journey, It's not Rahul, as if I lack empathy for what you are saying, in fact I am pretty sure many people do but my question to you is Narendra Modi calls you a Shehzada, now let's be very specific Rahul. Narendra Modi calls you a Shehzada, a) what is your view of Narendra Modi b) are you afraid of losing to Narendra Modi, Rahul please answer my question as specifically as you can?
RAHUL: What Rahul Gandhi wants to do, is Rahul Gandhi and millions of youngsters in this country want to change the way the system in this country works. What Rahul Gandhi wants to do is empower the women in this country, wants to unleash the power of these women, I mean we talk about being a superpower…
ARNAB: You are avoiding the question
RAHUL: No I am not avoiding the question
India.com Conclusion: Referring to oneself in the third person doesn't help either! (Read: Rahul VS Arnab – the best jokes)
Moment 3: Drowning the Modi debate with empowerment!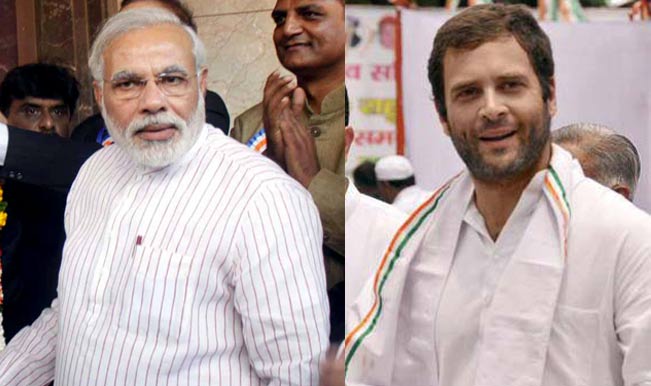 RAHUL: The BJP has prime ministerial candidate, the BJP believes in concentration of power in the hands of one person, I fundamentally disagree with that, I believe in democracy, I believe in opening up the system. I believe in the RTI, I believe in giving power to our people. We have fundamentally different philosophies
ARNAB: What is your view, would like to expound your views, your PM accuses Narendra Modi in his press conference of presiding over "the mass massacre of innocent citizens on the streets of Ahmedabad." Mr. Rahul Gandhi my question to you is this, do you agree with your PM when he says that?
RAHUL: Well, I mean what the Prime Minister is saying is a fact, Gujarat happened, people died but the real issue as far I am concerned…
ARNAB: How do you accuse Mr. Narendra Modi of it?
RAHUL: Gujarat happened, people died. The real issue at hand here is…
ARNAB: How is Mr. Modi responsible?
RAHUL: He was CM when Gujarat happened
ARNAB: The fact remains that Narendra Modi has been given a clean chit, in the Gulbarg massacre case by the SIT and the court Mr. Gandhi. My question to you is "can the Congress party sustain its attack on Mr. Narendra Modi on this issue when he has been given the clean chit by the courts in the Gujarat riots
RAHUL : The congress party and the BJP have two completely different philosophies, our attack on the BJP is based on the idea that this country needs to move forward democratically, it needs push democracy deeper into the country, it needs to push democracy into the villagers, it needs to give women democratic powers, it needs to give youngsters democratic powers. It is about opening the doors of the congress party, about empowering the youth
India.com Conclusion: Empowering the youth isn't the right answer for the Modi question. 
Moment 4: The 1984 riots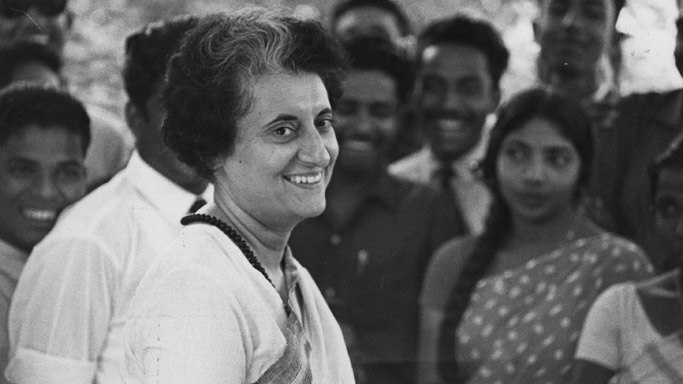 ARNAB: I am sure you don't, my question is do you acknowledge the role of Congress men in the 1984 riots because
RAHUL: I am coming to your question
ARNAB: I am sure you don't, my question is do you acknowledge the role of Congress men in the 1984 riots because there must be justice. Mr. Gandhi there has to be finality, the Gujarat riot cases have moved forward and many people have got justice, if I just compare that to the 1984 riots, you can look at the status and case history of what happened to Mr. Sajjan Kumar, Jagdish Tytler, HKL Bhagat, Dharam Das Shastri and the one story that you hear there is these cases are endless, they go on for the longest period of time. I am asking you again, Mr. Gandhi before you seek an apology from Modi would you apologise for the 1984 riots, would that be something that you consider?
RAHUL: I do not take my anger which existed on 2 individuals who did something evil and wrong and overlay it on millions of people. I think that's criminal. Did the Sikh riots take place in Delhi? Absolutely. Were they completely wrong? Absolutely.
ARNAB : Were Congressmen involved?
RAHUL : Did innocent people die? Absolutely
ARNAB : Were Congressmen involved?
RAHUL : Some Congress men were probably involved
ARNAB : Has justice been delivered to them?
RAHUL : There is a legal process through which they have gone through
ARNAB : You admit some Congressmen were probably involved
RAHUL : Some congressmen have been punished for it
India.com Conclusion: Dodging questions about congressmen's involvement in the anti-Sikh riots doesn't really help! 
Moment 5: Rahul Gandhi on corruption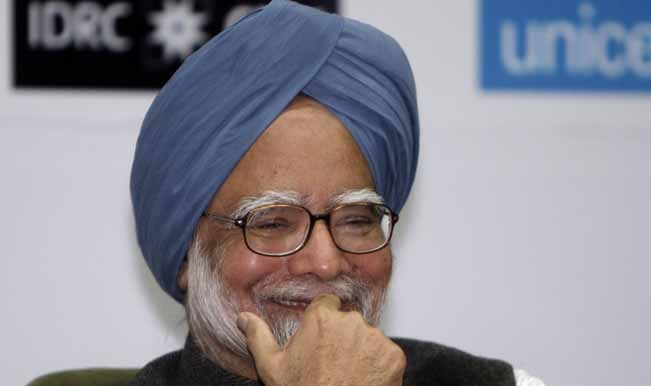 Arnab: Are you open to taking action on Ashok Chavan and Virbhadra Singh? Have you seen the papers yourself? Will you examine them Mr. Gandhi? Will you examine it?
Rahul: Anybody who is corrupt should be punished. I am not a judge. So if there is a legal process and there is a result of the legal process, absolutely they should be punished.
Arnab: There is no case being followed against Mr. Virbhadra Singh.
Rahul: Yes I know that but I am saying that it is not my job. My job is when I see issues of corruption, take action on it. That's what I do.
Arnab: Well Mr. Gandhi now you see. The other question is, should you have spoken up much much earlier? You know you didn't. Everyone wants to know today why you didn't speak up during 2G. Why didn't you speak up during Coalgate? Why didn't you speak up? I think it was June 2010 that TIMES NOW broke the CWG scam and railgate. You could have spoken up. And you can't take the defence that you were not very actively there. You have for some time been effectively in-charge of the 2014 re-election campaign.
Rahul: My position was that I report to the Prime Minister. Whatever I felt I had conversations with the Prime Minister. Whatever I felt about the issues I made it abundantly clear to the Prime Minister. I was involved in the legislation, RTI legislation. And now I have helped pass the Lokpal Bill. I bring you back. The real issue here is participation of people in politics. It is bringing youngsters into the political system, it's opening out the political system. That's where nobody wants to talk. Everybody is perfectly happy with 500 people running the entire system in India. Nobody, none of you want to raise that issue. The fundamental issue. How do we choose candidates?
India.com Conclusion: Manmohan shocked to learn that Rahul Gandhi reports to him!
Moment 6: Tying up with Lalu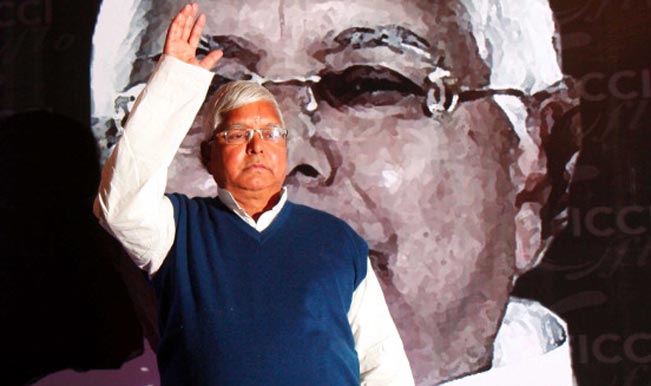 Arnab: Lalu Prasad has been convicted on the 30th of September 2013 for the alleged fraudulent withdrawal of crores of rupees from the Chaibasa treasury in the 90s, the case you are completely aware of. My question is will you make that compromise despite that case to enter into a political arrangement, because when you spoke on the ordinance there was also the backdrop of that case coming up, will you make that compromise?
Rahul: These decisions of the Congress party are made by senior leaders.
Arnab: You are the boss.
Rahul: Our alliance in Bihar is with a political party with an idea not an individual, we are making alliance, and it is not certain that we are going to make an alliance, we are in process of talking to people and our alliance is with an idea, with a party, not an individual.
India.com Conclusion: When there's credit to be taken take it or else spread the blame! 
Moment 7: LPG cylinders and women's empowerment!
Arnab: Mr. Gandhi the other question is about price rise and you got a round of applause when you spoke about the LPG cylinders, you told the Prime Minister quite charmingly – that Mr. PM please make things less difficult for households. But I am questioning your silence all these years, because in this period from 2004-2013 the wholesale price index of food goes up by 157%, vegetables by 350% and Onions by 521%, you don't speak on that. When Raj Babbar says you can get food at 12 rupees a meal, you don't speak then , when Rashid Masood says you can get food at 5 rupees a meal you don't speak then, the accusation there is and the general feeling Mr. Rahul Gandhi is that you have really woken up to the issue after the 4-0 drubbing in the last state election, do you concede that?
Rahul: No, I think women are the backbone of this country and women need to be empowered and I felt that price rise is an issue cylinders were a big issue, I went to Kerala and I go a sense that women were concerned about that and I made that view clear to everybody in the AICC session.
India.com Conclusion: Talk about women's empowerment when all else fails. 
Moment 8: UPA 2 and the question of price rise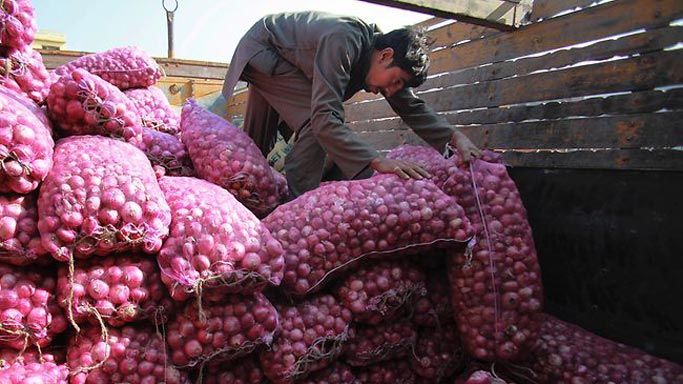 Arnab: Did UPA 2 let you down on prices?
Rahul: Prices are a reality…
Arnab: Did the Govt let you down, when I look back at your comments I find a comment each time, in 2009, 2010, 2011 you had lot of faith in the PM…
Rahul: I still have faith in the PM he is our leader…
Arnab: Does the Govt's track record on prices not make your faith in the PM shake a little?
Rahul: We are working on prices, as I said we have spoken to our Chief Ministers and we have reduced prices in states where we are in power.
Arnab: So you have not woken up to it only because of political purposes?
Rahul: No. (Read: 10 reasons Rahul should be PM)
India.com Conclusion: When in doubt, talk existentialism. 
Moment 9: Drowning out talk about the AAP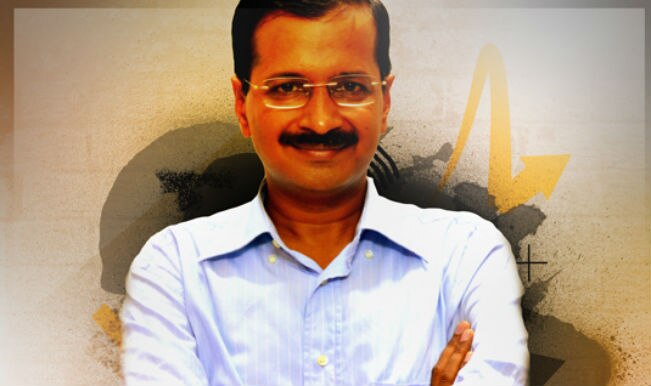 Arnab: Mr. Gandhi what do you think of the Aam Admi Party and why are your views constantly shifting on the AAP, on the 8th of December after the loss you quite candidly spoke about traditional and non-traditional parties – non-traditional parties being those who have involved a lot of people. Suddenly I find that now seem to be over critical of the AAP, I presume you were talking of them when you said that there are people who can give haircuts to the bald, were you referring to them when you said parties who over market themselves, which parties were you talking about?
Rahul: The work that I have done in the Congress party, the work that I have done in the youth Congress and the work that I am going to do in the future is about bringing in youngsters into the party, strengthening processes, strengthening candidate selection process and strengthening policy processes. I made a comment about the AAP where I said that there is something that we can learn from them and what I felt that we could learn from them is that they reached out to people in a particular way that was good, there are things that I don't think we should take away from them. I think we have fundamental strengths in the Congress party and it is something that we have been working on for 3-4 years now and the real power of the Congress party is the depth of the organization and you can't makes changes by destroying things.
India.com Conclusion: When in doubt, harp about your non-existential work with the youth Congress.
Moment 10: Do you find me strange?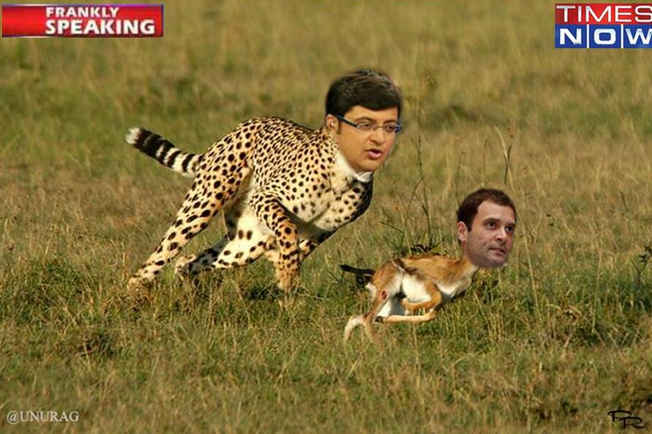 ARNAB: If you were not a Gandhi, would you be in politics? Some say this is a circumstance thrust on you Mr. Gandhi. You've been thrust into this situation. You're trying to justify to yourself that you need to do it. Heart of heart, are you a politician? Had you not been a Gandhi, would you be in politics?
RAHUL: Maybe you find me strange because…
ARNAB: No, I don't find you strange
RAHUL: You sort of implied that, but maybe I look like an anomaly in the environment that I'm in. Maybe that's what you're saying and frankly in a lot of ways, I am an anomaly in the environment that I'm in. The power is poison remark, and I tell this to my sister, I tell it to my mother and my mother tells it to me. I don't get driven by the desire for power. I'm just not driven by it. For me power is an instrument that can be used for certain things. But for me, it's not interesting to own it, to capture it or to hold it. Maybe it's because of my family circumstances and what happened to my family. Power per se, the quest for power; the thirst for power is not there for me. What is there in me, is a desire, a strong desire to reduce the pain that people feel. To reduce the pain that people feel as a result of the system that is predatory.
As a result of the system that need not be there. As a result of system that can change if we just start to ask the deeper question. And we stop asking the superficial questions. Again, and maybe the seventh time I want to repeat it to you. What are those deeper questions? The deeper question is, why is power so concentrated in this country? Why is it that the Chief Minister of a state has the access to any decision in the entire state? Why is it that candidates are chosen in closed rooms? Why is it that people do not have access to the candidates' decision? Why is it that our policies are made behind closed doors by 5 or 6 people? Why is it that the perspective of one minister is completely different from the one who is following him? What that's telling me is that we're not exactly taking the voice of the people into policy. We're not actually taking the voice of the people into the political system. You said about the Aam Aadmi Party and you said, 'you criticised them and you praised them'. I liked what I saw as far as the representation, bringing in people, I thought that was an interesting concept. We've done that kind of stuff in the Youth Congress. That was interesting to me.
India.com Conclusion: When in doubt, bullshit your way by talking about random things!