If you're a lover of interesting indie and short films and watch them regularly, here's one more festival for you to encourage and support the talent associated with such endeavours. The first ever Navi Mumbai International Film Festival (NMIFF) will be held from January 31 to February 2, 2014. The venue is the Dr D Y Patil Auditorium in Nerul.
Oscar Award-winning producer Marc Baschet (No Man's Land) is the Head of Jury. The films to be screened are on various topics like love, domestic violence, the dying art of touring talkies, globalisation, the Malegaon film industry, a gypsy woman, a postmortem, and so on.
Here's a list of Top 10 films you could watch at the NMIFF, as provided by the organisers. Also find info about the movies like the synopsis and the awards it has won at other fests.
1. Touring Talkies - Director: Gajendra Ahire; Country: India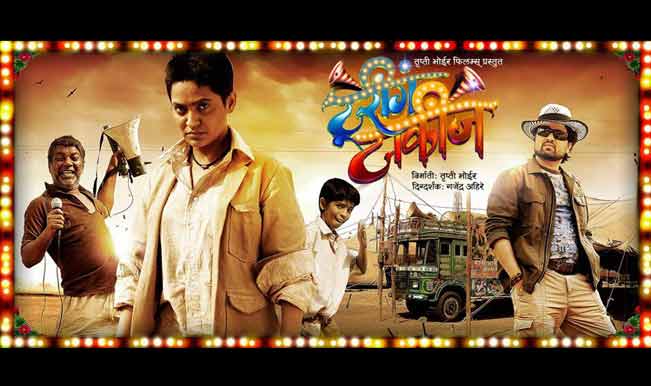 Synopsis: The story of a lone woman Chandi's struggle to save her Chandi Touring Talkies from going out of business in a male chauvinistic world of travelling cinema. Chandi's arch rival Subhnya tricks her wayward father to pledge her tent in a fixed gambling session and gives her six months to recover her tent. He also steals the screening rights to the latest blockbuster movie from right under her nose, leaving her stranded. As she mulls over her predicament, enters Avinash – an art filmmaker from a different world of cinema. As Subhnya denies him a screen to play his blockbuster, Chandi and Avinash end up helping each other out. Whether Chandi is able to save her tent or not forms the story.
Festivals and Awards: Nominated for Oscar Awards' Best Foreign Language Film category.
2. Titanic Love - Director : Mark Pressdee; Country: UK
Synopsis: Jack is a small man in a 'Titanic' world. He longs to lead a settled life – to have a good job, the gaff in town, money in his back pocket, and to have the perfect life with his girlfriend Lucy. The only problem is, Lucy has an obsession…with all things Titanic!
Lucy has found a Titanic Love Cruise' and wants to re-live the Hollywood dream. Jack doesn't, as they can't afford it. Lucy is furious. Their relationship hits rough waters, so Jack calls on his best friend Delroy for advice and a cheap alternative.True to form, Delroy and his trusty sidekick Jaz come up with a cunning plan that could change their lives forever.Delroy is going to bring Hollywood and Titanic to England! There is no turning back, and Jack has no choice but to entrust his future with Lucy to Delroy. Jack, Lucy, Delroy and Jazz are about to experience the voyage of their lives. Will it all end in disaster? All will be revealed in a thrilling climax!
Festivals and Awards: Black International Film Festival (MVSA Awards For The Best Short 2012 category, 2012), LA Comedy Kick Ass Awards (2nd award – Best Screenplay, 2012), Kontrast Film Festival (Award for Excellence at The Indie Fest in Los Angeles, 2013).
3. Behind Closed Doors – Director: Raam Marne; Country: India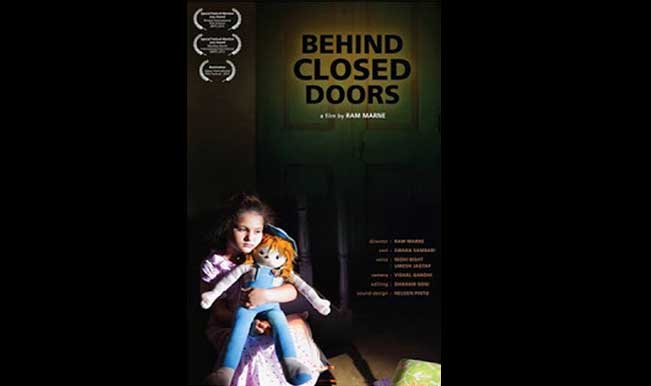 Synopsis: Domestic violence, known as domestic abuse, spousal abuse, battering, family violence and intimate partner violence, has been broadly defined as a pattern of abusive behaviour by one or both partners in an intimate relationship. More than half of the school-going children in domestic violence shelters show clinical levels of anxiety or post-traumatic stress disorder. Children may exhibit a wide range of reactions to exposure to violence in their home. Younger children do not have the ability to adequately express their feelings verbally, consequently, the manifestation of these emotions is often behavioural. Kids may become withdrawn, non-verbal and exhibit regressed behaviour such as clinging on and whining, eating and sleeping difficulty, concentration problems, generalised anxiety and physical complaints. Girls are more likely to exhibit withdrawal and unfortunately run the risk of being "missed" as a child in need of support.
Festivals and Awards: 2nd Mumbai Shorts International Film Festival (Special Festival Mention-Jury 2013).
4. Chitrapatangah, a Butterfly – Director: Pramod Shelar; Country: India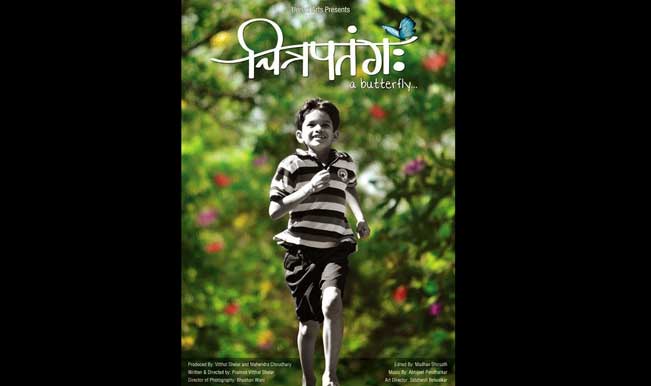 Synopsis: Chitrapatangah is the Sanskrit word for butterfly. And just like the myriad colours of a butterfly, myriad emotions and dreams also bloom in our hearts. But what about people with disability? They too have the same emotions, dreams, aspirations, ideas and thoughts because no disability can paralyse one's heart and mind. Chitrapatangah is a story of these dreams, these ambitions. The story of a differently abled boy and his imagination.This short film is an effort to offer a new perspective to the world of the differently abled.
5. P.M. Postmortem – Director: Balasaheb Gore & ArunNewaskar; Country: India
Synopsis: When a human being expires in some mysterious circumstances a postmortem is carried out. The relatives of the deceased feel that the body should not undergo the process of cutting/butchering. It is also believed that a doctor performs the postmortem. But the reality is it is done by an uneducated person. The doctor just has takes a look at the body and prepares his report. The film's story is about that uneducated person, his life and his status in society and his family. His whole family has to face the facts of his postmortem job.
6. Tara - Director: Kumar Raj; Country: India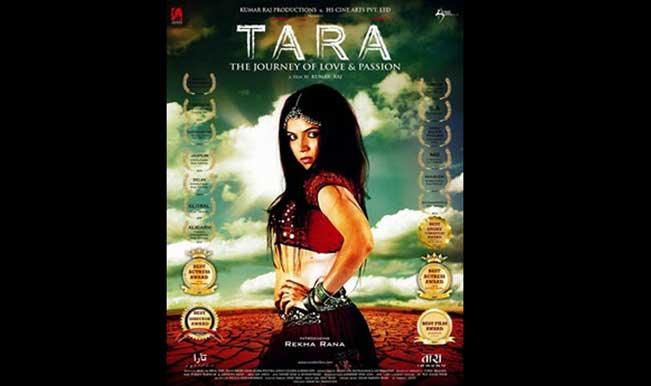 Synopsis: It's a saga of an illiterate, illegal brewer – an Indian gypsy woman- who is outlawed from her house and hamlet by her husband allegedly for adultery when she is already nine months pregnant. Will she survive this stroke? Will she commit suicide? Is she innocent ? Will she be able to prove her innocence? That's the film's story.
7. Prism – Director: Sandip Pandurang Mane; Country: India
Synopsis: The story of a child who enjoys and learns things through nature rather than a school, which becomes an obstruction for him.
8. [tha-ki-ta-tha] – Talking Drums – Director: Philipp Holl; Country: Germany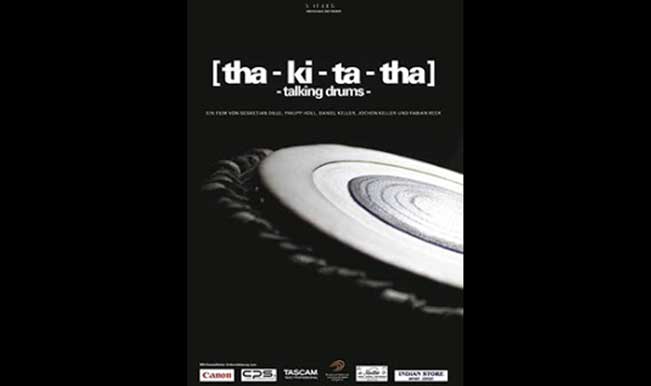 Synopsis: Tha-ki-ta-tha – the sound of the tabla, the pulse of India. In such a colourful society like the Indian, it`s only natural that the instruments and even the music itself are full of colours and variations. The documentary Tha-ki-ta-tha gives us a detailed view on one special element of this percussion instrument, the tabla.
9. Maliwood Talks – Passion for Cinema - Director: Sudhir Kasabe; Country: India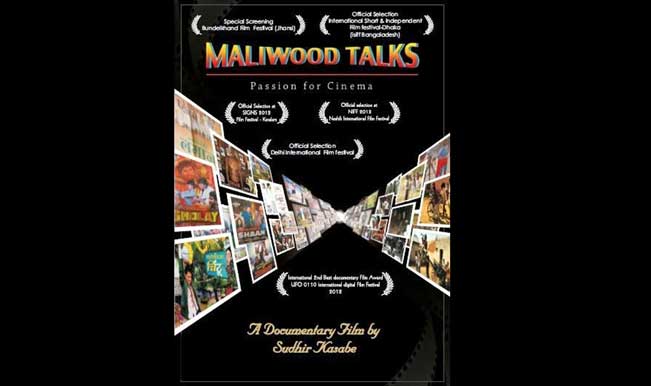 Synopsis: It is an inspiring story of the Malegaon film industry popularly known as Maliwood. The journey that began 13 years ago of making films with low-budget handycams to big-budget TV serials. This work is appreciated and applauded all over the world but it's marked with the sacrifice and hardship of countless people. Their sheer passion for cinema has placed a small town Malegaon on the world map for its contribution to the cinema.
10. Surkhaab - Director: Sanjay Talreja; Country: India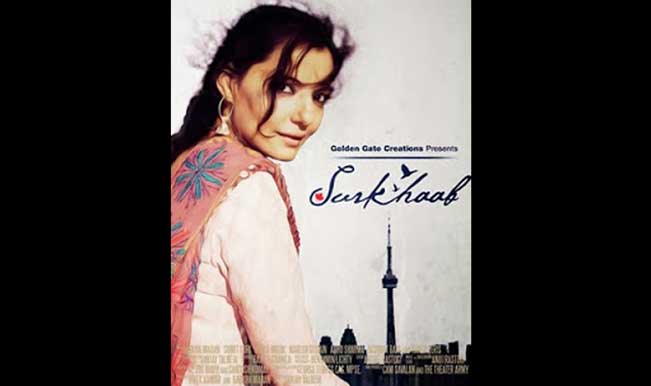 Synopsis: Surkhaab, a story of our times…of globalisation, immigration and basic survival. Jeet has spent her formative years training hard to become a state level Judo champion. The discipline required has made her into a straight shooter, who is unafraid to say things as they are. Now trying to adjust to a life after sports, she finds herself tackling the male chauvinistic and corrupt world of a life in a village in Punjab. Needless to say, she finds herself in deep trouble which necessitates that she leave, and leave quickly. She has no desire to leave her roots but is left with no option. Although she does not trust them, Jeet is forced to ask the help of the local hustler Balbir and his nephew Kuldeep. Through them she obtains a counterfeit visa to visit her brother in Toronto, Canada.
Surkhaab explores the real-life challenges and obstacles faced by a reluctant immigrant to one of the most beautiful, peaceful and 'safe' countries in the world. All Jeet wants is to see her brother and create a basic life for herself. Will Jeet survive? Can she make sense of what is happening to and around her? This is the story of one woman's courageous journey to build a life she can live with dignity, honesty and above all, integrity.