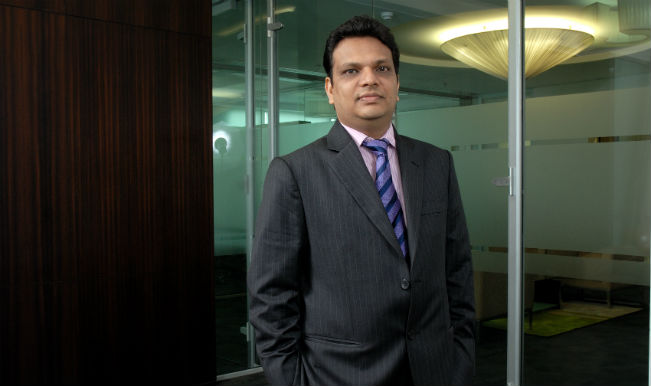 How is the Budget 2014 going to impact the Financial market
The current budget announcement has clearly laid out the foundation for a focus on growth, FDI and fiscal discipline coupled with a promise of taking the GDP to desired 7-8% plus levels. Therefore a higher economic growth, invariably acts as a catalyst for the stock market . The government has also come up with several innovative reforms like introduction of InvITs, collaborating with RBI to permit banks to raise long term lending for infrastructure & housing without having to apply to CRR,SLR & PSL norms and creating a framework for licensing differentiated banks to increase financial inclusion.  Hence if the government delivers as per its promise of maintaining fiscal discipline, reduces government borrowings and continues the reform centric approach, it will give a huge boost to the financial market.
2. What are the key takeaways from the Budget 2014
Overall, the budget sets a positive tone, both for the stock market and the economy.  The Government made its focus points clear and this promises to aid long term sustainable growth for the country. Tax pass through for REITs is a positive for real estate and possibly financial institutions that have large property holdings as this helps them in monetizing the same. Infrastructure seems to be the clear focus of the government with special emphasis around connecting India – 8500 kms of roads, airport development (Tier I and Tier II town focus) ,additional 15000 km of gas pipelines & creation and enhancement of 16 ports around our coast. The initiatives for rural & North East region development show the governments focus on inclusive growth. The government has proposed revamping MGNREGA to increase productivity, allocated 25000 cr for rural infrastructure & road development and 3000 cr to develop infrastructure in the north east region.
Innovative steps have been proposed to reduce supply bottlenecks by increasing warehousing infrastructure and restructuring the distribution system which are steps in the right direction to control food inflation.  The FM has also listed a few progressive steps to develop the corporate bond and currency market.
3. Has the budget addressed the concerns of the capital market?
For the investing public, single demat account across assets and unified KYC are long awaited welcome moves. We were expecting some more capital market reforms around widening and deepening retail investor pool but that was not forthcoming on the budget day.  The tax pass-through status for real estate investment trust(REITS) & InvITs is a positive for realty & infra companies. It will also provide retail investors the opportunity to participate in these instruments . Mr. Jaitley has also declared several steps to bring in foreign capital. Other than increasing FDI caps in insurance & defence, he has also relaxed requirements for FDI in real estate. In order to encourage FII flows he has provided clarity by proposing all transactions in securities by foreign investors will be taxed as capital gains.
4. Will the financial market continue to grow like pre-budget days?
A lot of budget expectations had been factored into the markets pre budget. However a positive surprise in terms of increased infrastructure & defense reforms have pushed up sector specific players with good balance sheet and strong fundamentals. Some positive statements regarding PSB recapitalizations will also cause a rally in Mid cap PSBs.  The government has also introduced InvITs, which are have a similar structure to REITS, but are for infrastructure projects. This will help in increasing the number of BOT(Build-operate-Transfer) projects, and act as a positive for infrastructure companies that have a strong presence in BOT. Overall, maybe we will see correction in short term in the broader market; but stock and sector specific rally should continue.
5. What financial reform do you expect from the Finance Minister?
The government has already taken steps to boost infrastructure by increasing spend & introducing reforms. Several measures have also been taken to kick start manufacturing by addressing the issue of the inverted duty structure. Focus on reducing agriculture supply constraints, inclusive growth & job creation are also visible. We expect the government to continue reforms on these lines. The FM also mentions the eBiz platform for speedy clearances. We hope that steps will be taken to implement this integrated platform at the earliest, so that the number of projects stalled due to lack of clearances substantially reduces. Mr. Jaitely had also spoken about the importance of GST and subsidy rationalization in the budget speech. We expect a clear road map for the same in the coming months.