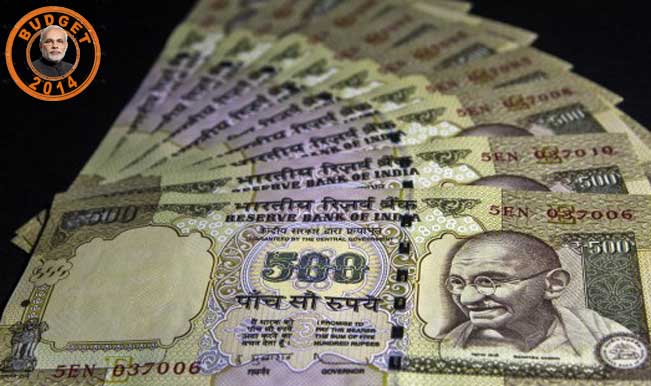 With the Narendra Modi government all set to present its first Budget, money has once again become a topic of interesting conversation. Making resolutions to improve your financial portfolio is a good thing to do at any time of year but what better occasion than now to get the financial basics revised. We give you five smart places where you must park in your money to remain financially steady and grow substantially no matter which salary bracket you belong to.
• Fixed deposits: Highly underrated in today's day and age when people throw terms like SIP's and mutual funds at you quite liberally, fixed deposits in banks remain one of the most secure ways to keep you money in a safe-vault. Banking frauds are rare in India and you know the rates of expected returns absolutely upfront. The only downside of this otherwise safe option is that a considerable amount of tax is deducted if you belong to an upper salary bracket. One can also opt for tax saver bank deposit where you get tax benefits to boost your savings, with only downside being that your money gets locked in for a minimum of 5 years.
• Public Provident Fund:Public Provident Fund (PPF) is a smart option for those who belong to 30% tax slab. It's a safe choice to have your hard-earned money in PPF, for this option is safe and delivers juicy results. If you are willing to have you money locked in for 15 years then you must go for PPF for the returns they generate are tax free as well.
• Monthly Income Scheme: Monthly Income Schemes comes in handy if you are looking for monthly income on a regular basis as the returns on your investments. One must keep in mind though that the expected returns are close 8.5% with the tenure of the money getting locked in for is 5 years. The interest these schemes generate are taxable.
• Tax Free Bonds: Made strictly for 'calculated risk takers' these bonds trade on the stock exchange so you can buy or sell according to your convenience. Not exactly as safe as fixed deposits in banks, but this option clearly avails you of opportunities of making capital gains if interest rates nosedive. The income it generates is tax free and you can expect returns above 8 %
• Senior Citizen Savings Schemes: Senior Citizen Savings Schemes (SCSS) is one of the most assuring high-on-your-investment-return instrument that goes well even if you have other back up plans to enjoy a financially secure retirement. The  interest rates are taxable in this component but the returns are above 9 percent if with the tenure of your money getting locked in for five years is what you can afford to do.