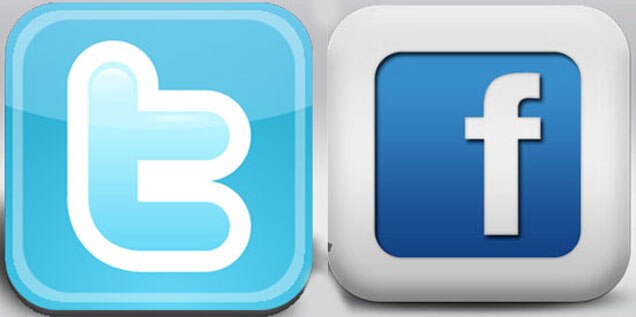 New Delhi, July 10 : Social media reactions began pouring in today as soon as Finance Minister Arun Jaitley started presenting the maiden Union Budget of the Modi government. BJP leaders like Shahnawaz Hussain, who tweeted using the hashtag #ModiBudget, were expectedly jubilant about the measures announced.
Hussain wrote, "#ModiBudget gives confidence to middle class- PPF limit 1.5 lac, exemption upto 2 lac on Home loan interest, 80C exemption upto 1.5 lac. It makes no. of provisions for youth- Internet Connectivity, AIIMS IIMs IITs, Agri Universities,skill devt, sports academies. A very positive #ModiBudget. It clearly aims to bring Indian economy on the right track." Filmmaker Ashok Pandit, along with many other users, tweeted using the hashtag superbudget.
Pandit wrote, "UPA in last so many years never found the need to mention abt Kashmiri Pandits need in the parliament. Thank U. After grabbing land worth 100 crores for 1 lac in Mumbai Rajiv Shukla criticises the budget. Opposition leaders, however, were quick in tearing apart the budget.
Yogendra Yadav of the Aam Aadmi Party (AAP) tweeted, "First budget of a party in power that made big promises and got clear majority turned out to be a damp squib. No mention of the need for reviewing and rationalizing Tax Exemptions for corporates, the biggest subsidy in the budget. Did not hear anything on protection for unorganized workers, maternal mortality, infant mortality and under nutrition of children."
Some users, however, also took a dig on the slew of 100 crore projects and increased taxes on cigarettes, tobacco products and soft drinks. A user on Twitter posted, "Cigarette to cost more. Footwear to be cheaper. The underlying message is – kick the bad habit or smoke footwear" while another wrote, "Smoking is now more injurious to wealth."
Some users on Facebook too, compared the schemes announced by the FM and posted, "There's 150 Cr for women's safety and 200 Cr for a statue, because hey, the statue is doing more for women's safety than the current police force (and society) is. Just goes to show that the statue of a dead man is worth more than the lives of 48% of the country's population."