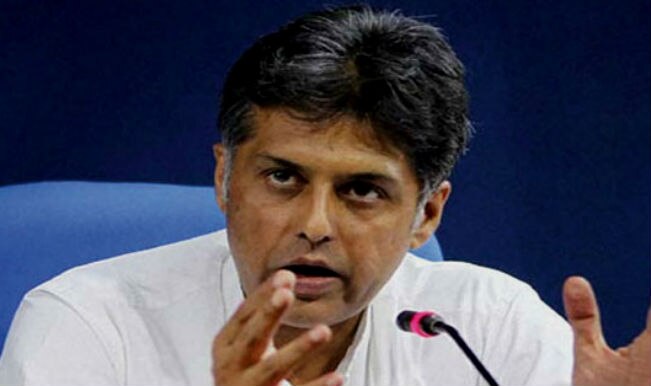 New Delhi, July 10 : Congress leaders criticised the Budget 2014-15 proposals presented here on Thursday by Finance Minister Arun Jaitley, claiming it to be high on rhetoric and lacking in vision. Congress leader Manish Tewari said that the new budget is high on rhetoric but short on delivery and it neither has a roadmap nor a vision.
"The budget has been extremely high on rhetoric and completely short in delivery. There is no vision, there is no road map as to where exactly does this government intend to take this country in economic and fiscal terms. So therefore under those circumstances except for continuing the policies of the UPA government and not giving credit to it, the budget has been completely an empty vessel in terms of new initiatives and projects," said Tewari.
Talking about the inclusion of Foreign Direct Investment (FDI), he said, "Even the FDI cap on insurance and defence which was ought to be raised, it is indeed ironic that after opposing FDI and multi brand retail and opposing FDI and insurance, the increase has been incremental and it is not gong to inspire investor confidence or bring any investment into India."
"In all it was a very hesitant, a very tentative exercise in attempting to layout a road map if at all there was any roadmap and the budget was much more focused on getting into micro details which could have been easily left to the concerned administrative ministries to flesh out an implementation," he added. Tewari also said that the budget had nothing which could be called reformist, bold or implementing a vision, it has been a very disappointing exercise, and even the steps taken on FDI are not going to yield results which this government expects.
Another Congress leader, Rajiv Shukla, also criticised the budget for being beneficial to the corporate and elite class, not to the common man, poor farmers, laborers and the ones below poverty line. Congress Member of Parliament (MP) Abhishek Manu Singhvi said that the budget compliments UPA as 99 percent of it is the continuation of their schemes.
"I and the nation expected much more from this budget, all these tall claims, all these campaign promises turned out to be zero. If you see the principle points in a sense it's a complement to us because 99 percent of the budget is a continuation with some allocations of the same schemes. Where is the new idea and vision which was promised? There are no fundamental structural changes and no vital new initiatives in the budget," said Singhvi. Earlier today, Jaitley presented the General Budget for fiscal 2014-15 in the Lok Sabha.