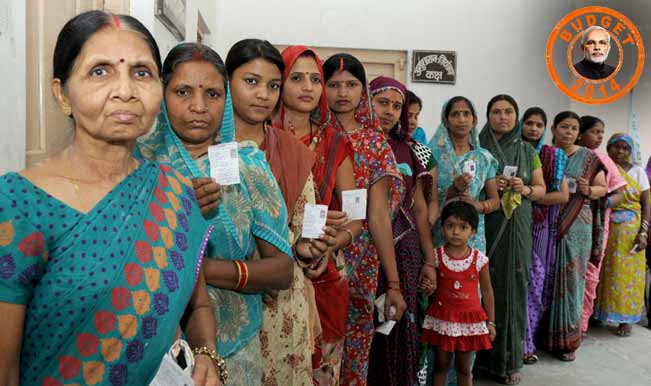 Women and Budget – the two sound like two sides of the same coin. They run homes on Budget and have been doing it quite efficiently for years. Prime Minister Narendra Modi promised 'achhe din' in his poll campaign. The first General Budget of National Democratic Alliance (NDA) government will be presented in July and people are waiting to see what is Modi government planning to usher in the achhe din.
People's expectations from 'Ab Ki Baar Modi Sarkaar' government have skyrocketed and now that the budget dates are finalised all the more reason for various sections of the society to list their demands.
We bring to you a list of what the women are expecting from the upcoming budget:
The price of gas and issue of subsidised cylinders should be addressed first.
Measures to keep the ever increasing inflation in check should be implemented.
Every budget sees false promises of 'Roti Kapda Makaan' to everyone. This time it should be implemented and mere promises will not do.
Development should be pan-India, irrespective of region, religion, caste and gender.
Policies which empower the social status of women and children as a whole should be introduced.
The price of ration has sky-rocketed in the past decade; measures should be undertaken to reduce them.
Petrol and diesel rates increase every now and then; the prices should be fixed.
There shouldn't be any more hike in Railway fares; sanitation and catering services should be improved.
Admissions in schools have been a tedious jobs; donations system should be scrapped.
Corruption free administration policies to be strictly implemented on every level of governance.
The price of Gold have rose considerably in last few years. That should be reduced.
There's a famous saying among people these days.. Pehle muthi bhar paise leke jaate they, aur jholi bhar samaan le aate they. Par ab zamana ulta hai.
What is your expectation from the Budget 2014? Share your expectations in the comments section below.