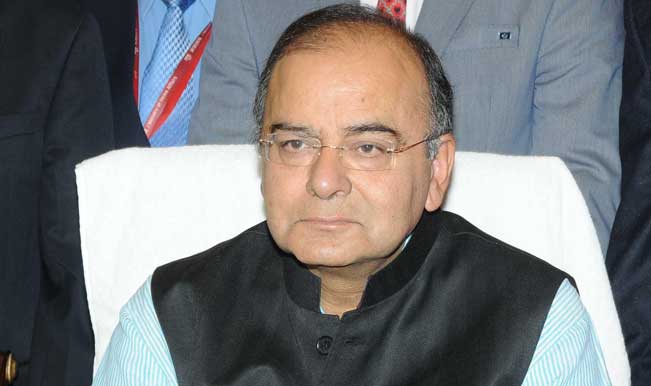 The much anticipated Budget 2014 saw the daylight as Finance Minister Arun Jaitley presented it on July 10, 2014. Amidst much speculations and assumptions, Arun Jaitley presented his maiden Budget 2014 speech and also showcased the though process of the Modi-led government. Keeping the present scenario in mind that involves gradually rising inflation, slow growth and excessive expenditure, he spoke of curbing out these by taking bold corrective measures. Arun Jaitley in his speech did not talk about any far-fetched ideas but kept the target to reality.
Proposing a budget expenditure of Rs 5, 75,000 crore for current fiscal, Arun Jaitley proposed to bring in the Goods and Service Tax (GST) as early as possible while maintaining no change in the debatable retrospective taxes. He increased the tax exemption limit by Rs 50, 000 from Rs 2, 00, 000 to Rs 2, 50,000 and deduction under Section 80 C is increased by Rs 50,000 from Rs 1, 00, 000 to Rs 1, 50, 000. There have been no changes in the income tax rates, personal income tax exemption limit raised from Rs 2 lakh to Rs. 2.5 lakh.
Arun Jaitley's Budget 2014 brought cheers to the aspiring home loan borrowers. The tax exemption on interest component on the housing loan has been raised to Rs 2, 00, 000 from Rs 1, 50, 000. For the senior citizens also, tax exemption has been raised from Rs 3, 00,000 from Rs 2, 50, 000.
The Finance Minister seeking the potential of renewable energy in the power generation granted a budget of Rs 500 crore for solar power development project in Tamil Nadu, Maharashtra, Ladakh and Rajasthan. The Union Minister also announced the Rs 500 crore allocated for stabilizing prices of agricultural commodities. Another Rs 500 crores for setting up 5 more IIMs and IITs.
Catch the Highlights of Budget presented by Finance Minister Arun Jaitley:
Get the live updates of Union Budget 2014 here