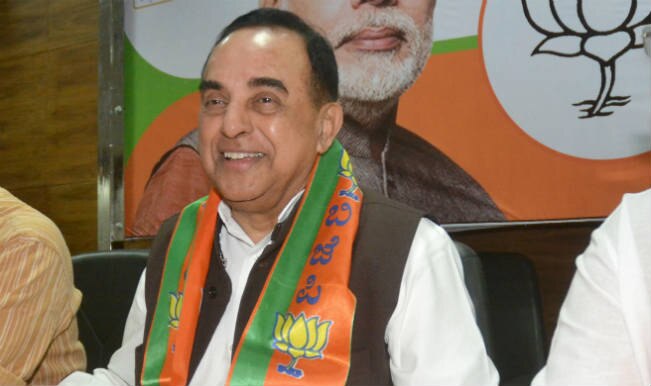 The Central Bureau of Investigation (CBI) has been informed that there is enough evidence against former telecom minister Dayanidhi Maran in Aircel-Maxis deal. In 2006 Aircel to the Maxis Group . In 2011, the CBI had filed case against the then Telecom Minister Dayanidhi for allegedly forcing Aircel owner Chinnakannan Sivasankaran to sell his stake to T Ananda Krishnan of Maxis.
The charge-sheet has now been initiated by Attorney General Mukul Rogatgi against Dayanidhi Maran and his brother Kalanidhi Maran in the Aircel-Maxis deal. On Wednesday, BJP leader Subramanian Swamy said the Aircel-Maixis deal is a very big scam and it impeaches national security. He also accused the former Telecom Minister Dayanidhi Maran of misusing his office for the sale of Aircel to Maxis.
Swamy said, "Dayanidhi Maran forced national company to sell to foreign company and then Finance Minister P Chidambaram ensured he got 100 percent shares. As I am a petitioner in Aircel-Maxis deal case, I can say that it is a very big scam, and it also impeaches on our national security."
The former Aircel Chief C Sivasankaran had then come under allegations of favoring Malaysia based Maxis group. Later the return investments were made by the company through Atro network which is owned by the Marans.
CBI has named Dayanidhi, his brother Kalanithi Maran, Maxis owner T Ananda Krishnan, senior executive Ralph Marshall three companies on charges of criminal conspiracy under Indian Penal Code (IPC) and Prevention of Corruption Act.