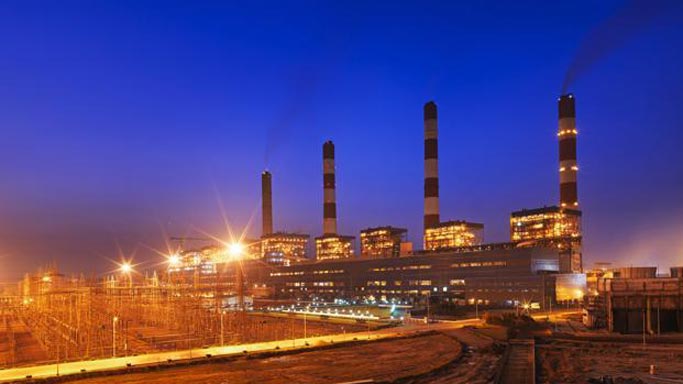 Mumbai, Jul 3: The average assets under management (AUMs) of the mutual fund industry rose by 9.05 per cent or by Rs 81,957 crore to touch Rs 9.87 trillion (Rs 9.87 lakh crore) in the June quarter, according to the data released by Crisil, quoting the industry body Association of Mutual Funds (AMFI).
However, stock markets fared better surging 13.53 per cent in the reporting quarter.
Growth was driven by rise in assets of equity funds, short-duration debt funds and fixed maturity plans (FMPs), Crisil said today.
Equity mutual funds saw record absolute rise in average AUMs which rose by Rs 33,007 crore or 16 per cent to Rs 2.36 trillion, led by mark to market gains and inflows, it said, adding that the equity funds' contribution to gains in assets, was the highest among all categories.
The latest gain was also the third consecutive gain for the category, and was primarily led by improvement in sentiment for the underlying asset class on hopes of strong economic reforms by the Modi government.
Assets of FMPs continued to ride at record high levels with a rise of 12 per cent, or by Rs 18,643 crore, to touch Rs 1.74 trillion, it said.
Yields on one-year commercial paper and certificates of deposits traded at 9.26 per cent and 8.91 per cent, respectively, at the end of June, up significantly from 8.76 per cent and 8.15 per cent a year ago, it said.
Consolidated assets of the category rose almost 11.87 per cent, or by Rs 46,903 crore to Rs 4.42 trillion.
Individually, assets of ultra-short term funds rose by Rs 13,669 crore (highest since September 2012) to Rs 97,431 crore, liquid/money market funds by Rs 28,689 crore to Rs 2.69 trillion and short-term debt funds by Rs 4,546 crore (largest gain in the last four quarter to Rs 75,115 crore, the report said.
Infrastructure debt funds, which have recently commenced business, have started declaring their average asset numbers that stood at Rs 1,023 crore in June, up compared with Rs 583 crore at the end of March, it said.
However, long-term debt and gilt funds fell by a record Rs 16,168 crore and Rs 954 crore to end the quarter at Rs 78,522 crore and Rs 5,913 crore respectively, it added.
Average AUMs of exchange traded gold funds (ETFs) fell for the third consecutive quarter, down by Rs 853 crore or 9.37 per cent to Rs 8,247 crore, due to outflows led by subdued performance by the underlying asset. The category witnessed monthly outflows from June 2013 to May 2014.
HDFC Mutual Fund retained its leadership in the June quarter with an AUM of Rs 17,073 crore (or 15.11 percent) to Rs 1.30 trillion. Increase in the fund house's assets was also boosted by acquisition of Morgan Stanley Mutual Fund, which held Rs 2,572 crore of average AUM as of March 2014, it said.
ICICI Prudential Mutual Fund maintained the second position at Rs 1.18 trillion; it saw the second highest absolute gain of Rs 11,234 crore or 10.52 per cent.
Reliance Mutual Fund maintained third rank with the asset tally at Rs 1.13 trillion; its average assets moved up 9.05 percent or by Rs 9,373 crore.
In percentage terms, Goldman Sachs Mutual Fund saw the highest rise of 64 to Rs 6,179 crore.
AMCs, which witnessed a major fall in AUM, included JPMorgan Mutual Fund whose average AUM fell by Rs 1,704 crore to Rs 14,544 crore, and LIC Nomura MF whose average AUM fell by Rs 1,095 crore to Rs 9,489 crore.
Out of the 45 fund houses (including IDFs) that have declared their average AUM, 35 posted a rise in AUM, it said.
The share of the top five mutual funds' assets rose to 55 per cent in the June quarter from 54 percent in the previous quarter, while the share of top 10 funds' assets was 78 per cent (same as the previous quarter). The bottom 10 fund houses continued to occupy less than 1 percent of the average AUMs.