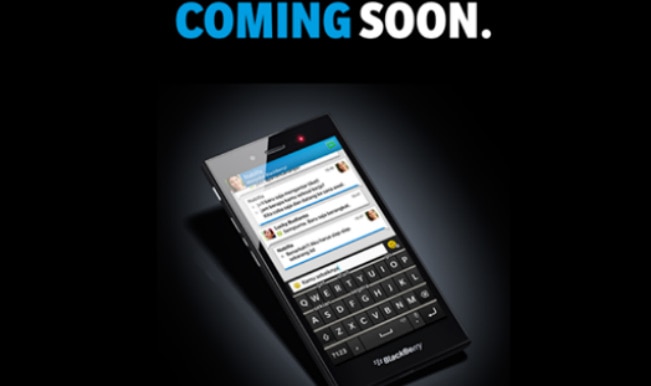 Looks like BlackBerry has learnt its lesson after the failure of Z10 and Z30. The smartphone maker is entering the mid range mobile segment with Z3 which will be launched in India on Wednesday. BlackBerry is all set to spoil the big party of the manufacturers including Samsung, Motorola and Micromax.
When Motorola launched Moto G in the first quarter of 2014, it created history when its entire stock was sold out in the first hour. Micromax Canvas series have also been a big success in the mid range smartphone. The Z3 launched in Indonesia last month got a very good response.
We listed five reasons why BlackBerry Z3 will be worth a buy:
1- Affordable: The device is launched at the rate equivalent to Rs 11,500 in Indonesia. That means addition of taxes and duties will bring the price of Z3 around Rs 14,000 or slight higher. Looking at the specs, the handset will offer a good value for money. Moto G and Canvas Turbo are the best buys in that range. But the specifications of Z3 will have a slight edge.
2- Specifications: A 5 inch qHD touch screen with 960×540 pixels and 220 pixels per inch, the device though not full HD but will have a decent screen to enjoy the graphics. 5 megapixel rear and 1.1 megapixel front camera also scores decent when it comes to enjoy video calling and clicking pictures. 8 GB of internal storage which is expandable to 32 GB will help you save your files with ease. The device is powered by 1.2 GHz Qualcomm Snapdragon 400 which has a dual core processor and will have 1.5 GB RAM. These specifications will sure ensure there is no lag when it comes to running apps. When it comes to battery, BlackBerry always fares average in that section. But this device will have 2500mAH battery along with 850ma charger which will help in charging the device fast.
3- Outer Body: The outer body of the device is very well built and is comparatively heavier than BlackBerry Z10. The back of the handset has structure similar to Z10 and will be very helpful with the grip. This feature shows that BlackBerry has not skimmed and everything feels premium.
4- BlackBerry OS 10.2.1: This device enjoys the latest BlackBerry OS 10.2.1. This will be the cheapest BlackBerry phone containing BlackBerry OS 10. BlackBerry has always been known for its professional use, security, and push mails. BlackBerry Hub in the latest OS manages to modify your experience with mails. Now you can be active on your notifications even when your screen is locked.
5- Android Apps: With the BlackBerry OS 10, you can enjoy any of the Android application on your device. This will be the most unique feature when compared to the previous BlackBerry devices. OS 10.2.1 will have access to any app store, you just have to slide load it. Reportedly within few months BlackBerry will offer official access to the Amazon app. A great news, if true.
Will the phone be good enough for the price? Will it bring BlackBerry back to the prominence in India remains to be seen.