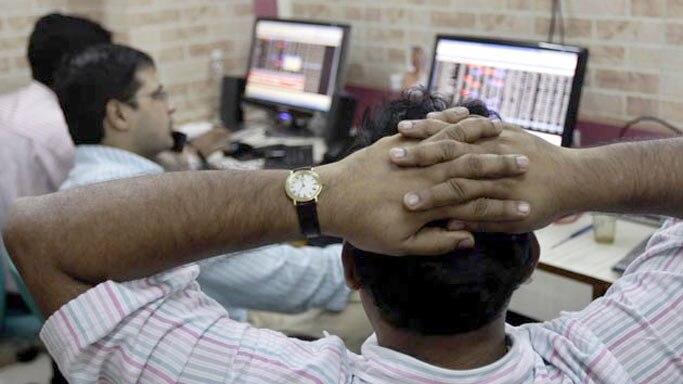 Extending losses for the fifth straight session, the benchmark BSE Sensex today fell over 196 points in early trade on sustained selling by funds after the US Federal Reserve decided to further taper its monetary stimulus programme.
Besides, monthly expiry in the derivatives segment also weighed on the sentiment.
The 30-share barometer, which had lost over 726 points in the past four sessions, fell further by 196.27 points, or 0.95 per cent, to 20,451.03.
All the sectoral indices were trading in negative zone, led by consumer durables, realty and banking.
Similarly, the wide-based National Stock Exchange index Nifty fell by 52.50 points, or 0.86 per cent, to 6,067.50.
Brokers said a weak trend in Asian trade sparked by emerging markets turmoil coupled with the Federal Reserve deciding to further cut its monetary stimulus by USD 10 billion to USD 65 billion dampened the trading sentiment here.
They said participants adopted a cautious approach keeping in view the monthly expiry in the derivatives segments.
In the Asian region, Japan's Nikkei Index tumbled 3.33 per cent, while Hong Kong's Hang Seng index shed 1.22 per cent in early trade.
The US Dow Jones Industrial Average ended 1.19 per cent down in yesterday's trade. PTI