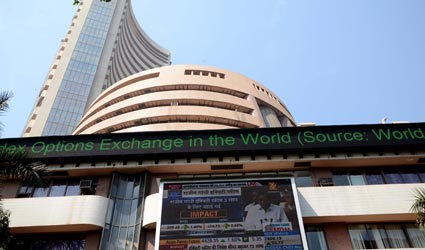 Mumbai, May 22: The board of BSE, the largest stakeholder in the United Stock Exchange (USE), has decided to merge the struggling currency bourse with itself, a move that will boost its own stressed currency trading business that is dominated by rival NSE.
When contacted today, a BSE spokesman confirmed the board approval for the merger and said they will soon be seeking approvals from Sebi and other regulatory bodies for completing the transaction.
The spokesman said the move is backed by the USE board. However, when contacted a USE spokesman declined to comment on the matter.
If the deal goes through, this will be the first such transaction in the Indian exchange industry. The USE has not only been facing dwindling volumes but also erosion of networth.
Markets watchdog Sebi rules say an exchange should have a networth of Rs 100 crore at all times. But USE's networth has been eroding and it may not be able to sustain this above the threshold limit beyond a few quarters.
As per a financial statement issued by USE, at end- December 2013, its networth stood at Rs 118.13 crore.
According to sources, the deal is likely to be structured through a share swap, which is likely to be 1:385, which means USE shareholders will get one BSE stock for 385 of their stock. The deal will be effective April 1.
The BSE board has valued USE at around Rs 150 crore and itself at about Rs 4,000 crore, the exchange spokesman said. The merger of USE will lead to BSE's equity capital dilution of around 3 per cent.
Post-merger all shareholders, who are commercial banks, of USE will be added as additional members on BSE, the exchange said.
USE, promoted by Jaypee Group, had created a record by registering a turnover of Rs 45,486 crore on its inaugural day in 2010, but since then its volume has been plunging due to competition and lack of infrastructure.
Its volume stood at a paltry Rs 274.97 crore today where BSE's currency derivatives turnover stood at Rs 4,887 crore and that of NSE at Rs 9,542 crore today. .