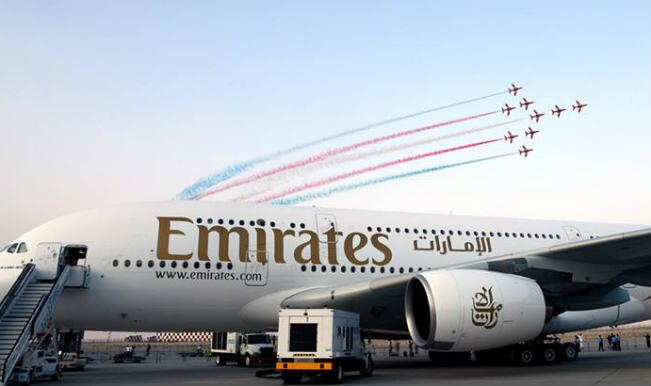 Dubai, Feb 21: Emirates airline, a national carrier of the United Arab Emirates (UAE), is the most valuable airline brand worldwide for the third consecutive year, according to the Brand Finance Global 500 report for 2014 released this week. The airline, now at the 234th position in the list, is also the most valuable brand in the Middle East for the fourth consecutive year, and is currently valued at $5.48 billion, an increase of 34 percent over its 2013 value.
"A strong brand is an important business differentiator, and that is why Emirates has continually invested in our brand over the years," said Boutros Boutros, Emirates' divisional senior vice president, Corporate Communications, Marketing and Brand. "We are delighted that our brand valuation has increased and that Emirates has retained its top position, because this reflects our success in engaging our customers, and remaining relevant to them in a fast changing and highly competitive global environment," he added.
David Haigh, chief executive of Brand Finance, in a statement said that Emirates flew more passengers over longer distances than any of its rivals and has become the standard by which other airline brands are judged. "As employees of the Middle East's most valuable brand, Emirates' staff are ambassadors for the whole region, building bridges and good relationships across cultures with their impeccable service," he said.
With a fleet of 212 aircraft, Emirates operates services to 141 destinations in 80 countries from Dubai. The airline has a multi-cultural work force made up of more than 48,000 people from over 160 different nations. Brand Finance, a leading brand valuation consultancy, has released its annual Brand Finance Global 500 report which assesses the dollar value of the reputation, image and intellectual property of the world's foremost brands across diverse categories. IANS/WAM