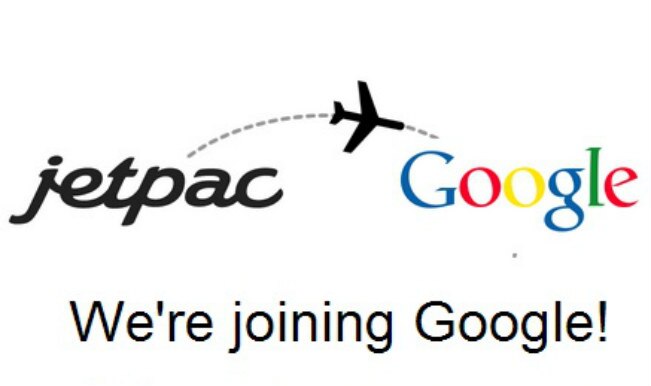 Over the years Google has bought many start-ups and established companies, like YouTube, Motorola, NestLab and DeepMind technologies being the notable ones in their fields and otherwise. This time Google has purchased JetPac, a web app that social travel app, possibly in a bid to improve Google Maps.
A statement on the JetPac website read, "Thank you for all your interest and support. We look forward to working on exciting projects with our colleagues at Google. We'll be removing Jetpac's apps from the App Store in the coming days, and ending support for them on 9/15."
JetPac allows the user the search for closest places of interest and searches images of the user's Facebook friends and ranks places on how much fun the friends had based on an algorithm that JetPac developed. It has a considerable reach among Instagram users and this may be the reason why Google might have acquired it.
Another possible reason that Google might have had for acquiring JetPac could be that it plans to use it for its Google+ service. JetPac's algorithm could help Google find more relevant images for Maps and possibly its search engine as well.