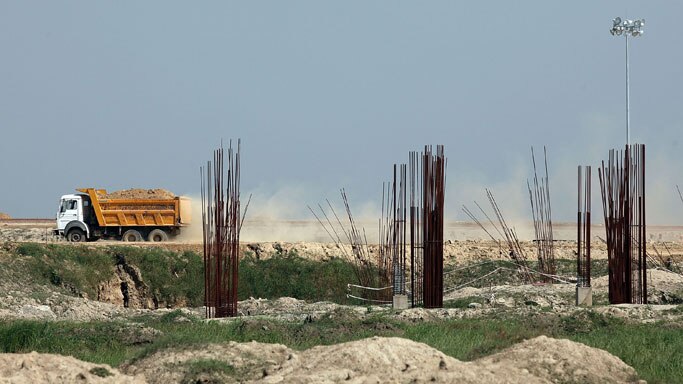 New Delhi, Feb 7: The Indian economy is expected to grow by 4.9 per cent in the financial year ending March 31, 2014 as compared to 4.5 per cent expansion recorded in the previous year, government data showed Friday.
The country's Gross Domestic Product (GDP) at factor cost at constant (2004-05) prices in 2013-14 is likely to be Rs 57.5 lakh crore as compared to Rs 54.8 lakh crore in the previous year, registering year-on-year increase of 4.9 per cent, according to data released by the Central Statistics Office (CSO).
The government recently lowered the economic growth number for 2012-13 to 4.5 per cent from the earlier projection of 5 per cent.
For the current fiscal, the sectors which are expected to register more than five per cent growth are financing, insurance, real estate and business services; community, social and personal services; and electricity, gas and water supply.
The agriculture sector is expected to grow at 4.6 per cent, manufacturing is projected to contract by 0.2 per cent and mining output will drop by 1.9 per cent year-on-year in 2013-14. IANS