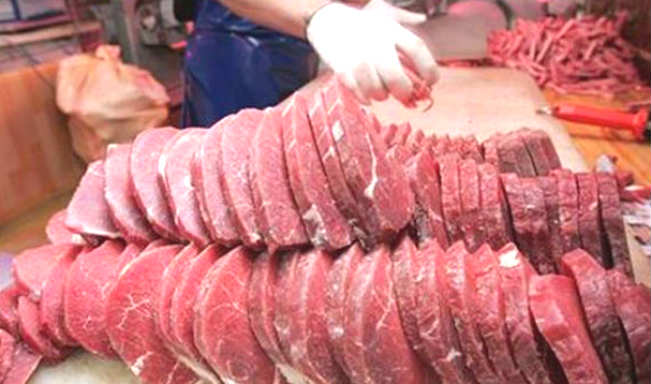 Addia Ababa, June 29 : An Indian company with interests in food production, marine products, retail and pet foods will start construction of its meat processing and exporting plant in Ethiopia in the beginning of July. Allana Sons Ltd. has already secured the land allotted in November from the Oromiya Investment Commission in Adamitulu Woreda near Ziway town of Oromiya regional state, 159 km from Ethiopian capital Addia Ababa.
The selection of architects, various surveys and investigations at the site, multiple designs preparations, approval of design from competent authorities, selection of machinery suppliers from various countries are being finalised, according to Aman Khan, head of Allana Group in Ethiopia. "The designing work of the plant was started immediately after the land was allotted. However, the actual designing work is required to be done by professional architects who are currently on the job," Khan told IANS.
The company is discussing with related authorities and various development partners about devising a training and capacity building programme for the workforce needed to work in this sector, he said. "We hope to develop such a programme which will help not only benefit our project but the Ethiopian meat sector as a whole".
This is because there is a need for capacity building of the workforce available in the country for the meat sector because the skills required will be for international standard operations in the new facilities. "We have world class facilities in India which are acknowledged and accredited by various national and international agencies and approved by more than 70 countries for imports to their respective territories," Khan stated.
A team of architects visited India to have first hand practical experience of such modern and world class facilities. This would help in designing and construction of such facilities here in Ethiopia which would adhere to various international standards. Established in 1865 in India, the Allana Group, known as Allana Sons in India, plans to invest $20 million in this meat processing and exporting plant. This is aimed to be the "hub of meat in East Africa" as it is the first and largest meat processing plant in Africa.
The company hopes the integrated meat plant will start production by September 2014, slaughtering around 200 cattle (25 tonnes) and 5,000 sheep/goat (50 tonnes) a day. Initially the plant is expected to produce 75 tonnes of boneless meat daily ready for export.