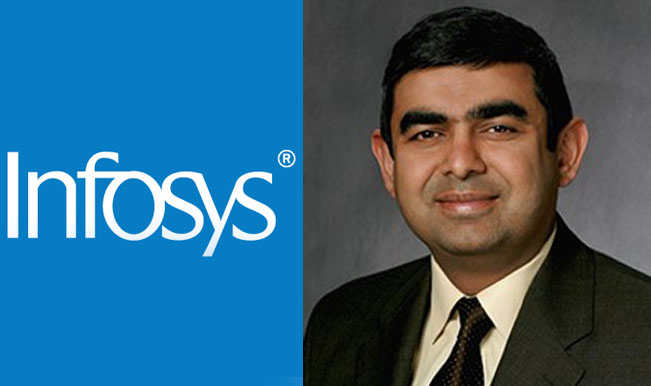 New Delhi, Aug 1: IT gaint Infosys needs to focus on complex intelligent applications, data sciences and analytics to spur growth, its new CEO Vishal Sikka said today while emphasising on the importance of intellectual property and software. "These are the areas we have to get into — complex intelligent applications, data sciences, analytics," Sikka said in a media interview. Sikka said Infosys' iconic co-founder N R Narayana Murthy has told him that he will not interfere in the firm's working.
"I would love to get his (Murthy's) advice. He has told me very clearly that he will not interfere… Not second guess or any other. And he has made it crystal clear. But on the other hand, I feel like I would be totally remiss in my job — this is an incredible iconic pioneer in the country not only in the industry and we have such an amazing instinct. "…Of course in the life of a company. That in the life of a company there comes a time when the instinct of the founder has to be transformed…," he added.
Giving insights on Infosys' future strategy, Sikka said that the firm will work on streamlining various verticals, which will compliment each other. "We have built great applications that are not widely known. We can't create two different companies ?- the one that does the new sexy stuff that Vishal is interested in and the other is the boring dull stuff. This is not the point. The key is that the same teams. "…Perhaps there are different practices. Perhaps there are different contracts, project methodologies but the same people. You know Toyota manufactures the Lexus (as well as basic cars). Like a pyramid. There are things at the tip of the pyramid…," he added.
The former Board member of the German software giant SAP said he would be keen to work with Prime Minister Narendra Modi, who has struck an "inspirational" chord with the citizens. "… The fact that he has the Baroda connection like I do, is very gratifying. I would love to meet him and see if we can help in his mission in some way. We have a great opportunity to help change the world and we would miss the point if we didn't do something for India," he added.
In a separate media interview, the first outsider and non-founder Chief Executive Officer (CEO) of Infosys said his vision is to regain the past glory of the Bangalore- headquartered firm and turn it into an industry bellwether. "Right now, we are not planning to bring in any change to the aspirations that we have laid out to the markets. We believe we can do a lot more around intellectual property, reuse of software and achieve economies of scale," Sikka said when asked about changes he is planning to make at Infosys.
He further said: " I'm looking to put in place a way to get Infosys to enter new areas where software is making its way for the first time -? whether it is through building new industry-oriented software applications or developing software with partners or working with startups."