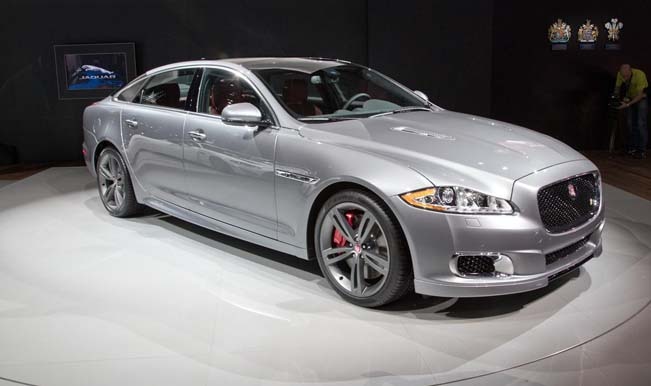 Jaguar has launched two variants of the Jaguar XJ luxury sedan which will be manufactured in Pune with prices starting at Rs 92.10 lakh for the Premium Luxury variant and Rs 98.69 lakh for the Portfolio model.
The XJL is the flagship model from Jaguar which dons a unique design created to give the consumer driving pleasure and comfort. The powerful luxury sedan packs a mean punch intertwined with premium comfort and upgrades in the rear seats which are now capable of massaging on three specifically set functions, electronically controlled rear window blinds and LED reading light along with a rear infotainment screen and business table to keep the passengers entertained while having a comfortable journey no matter how far or how close the destination.
The slightly more expensive Portfolio model is even better equipped with softer grain leather seats and the capability to cool or heat the seats depending on the weather and requirements. It has a banging stereo surround system with 20 strategically placed speakers and adaptive front lighting which senses the weather and also has climate control.