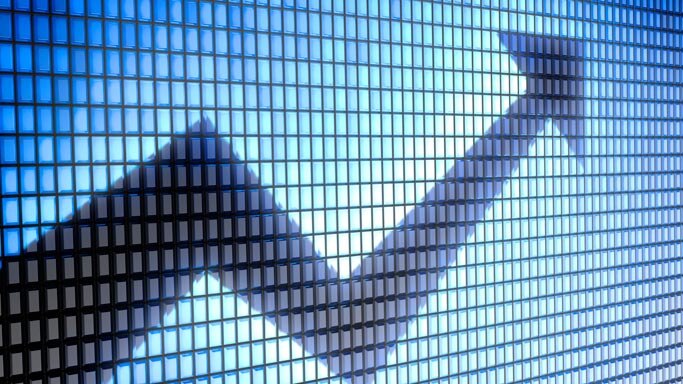 The market also got support on hopes that the BJP-led market friendly Modi government would come into power in its Lok Sabha polls where they promised more business-friendly policies if the party comes to power after elections.
Pharma major, Sun Pharma was the top gainer from the sensex pack with a rise of 9.77 pct after the company's move to fully acquire rival Ranbaxy in an all-stock transaction valued at USD 3.2 billion.
Showing signs of a recovery, the index of industrial production (IIP) once again slipped into negative territory and contracted 1.9 pct in February from growth of 0.8 pct (revised) in January due to poor perforance in manufacturing, especially capital goods.
23 scrips from the sensex pack ended higher while seven others finished lower. Major gainers were Sun Pharma (9.77 pct), SBI (4.73 pct), Axis Bank (4.72 pct), Tata Steel (4.53 pct), Tata Motor (4.48 pct), Coal India (3.92 pct), Tata Power (3.48 pct), NTPC (3.32 pct), SSLT (3.13 pct), Wipro (2.66 pct), Gail India (2.61 pct), HDFC (2.52 pct), Bharti Airtel (1.79 pct), HDFC Bank (1.76 pct) and TCS (1.13 pct).
However, Hero MotoCorp fell by 3.40 pct, followed by Dr Reddy's Lab 2.78 pct, Infosys 2.40 pct, ONGC 1.67 pct and Bajaj Auto 1.38 pct.
Among the S&P BSE sectorial indices, Power rose by 3.55 pct followed by Metal 2.40 pct, CG 2.36 pct, Bankex 2.28 pct, PSU 2.21 pct, Realty 2.01 pct and HC 1.37 pct.
Small-cap and Midcap indices also firmed up by 3.55 pct and 1.96 pct respectively on the back of persistent buying from retail investors and outperformed the sensex.
The total market turnover at BSE and NSE dropped to Rs 10,374.36 crs and 66,228.39 crs respectively from the last weekend's level of Rs 13,908.50 crs and Rs 74,606.26 crs.