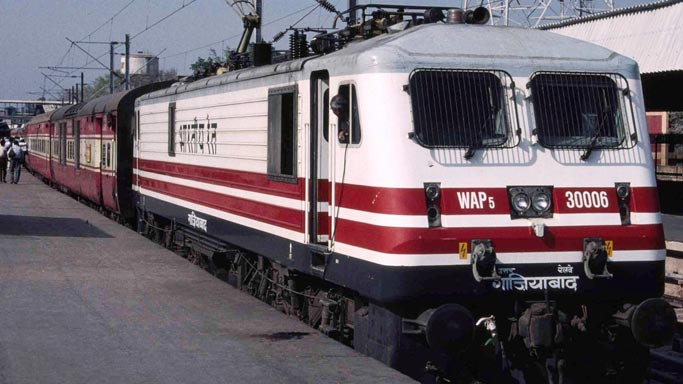 New Delhi Jun 20: In an unpopular decision, railway passenger fares were on Friday increased by 14.2% in all classes while freight charges were hiked by 6.5% with effect from Friday. The decision of the railways restores an announcement of 16 May, the day Lok Sabha election results came, when the same hike was effected but immediately put on hold.
The railways had then issued a notification effecting hike in passenger fare by 14.2% across the board and freight charges by 6.5% from 20 May. This was followed up with an official press release. The 16 May fare hike decision, which had raised eyebrows as it came in the midst of Lok Sabha election results, led to a scurry of activities in Rail Bhawan on that day and the railway board went into a huddle to discuss its fallout. Soon after, the red-faced railway ministry had put the decision on hold, saying the matter related to the revision will be left to the next government.
The then railway minister Mallikarjun Kharge came out with a statement directing the board to leave the decision on the hike to the new government. "It is now informed that under the directions of the minister of railways Mallikarjun Kharge, the decision on the proposed hike in the freight charges and passenger fares have been kept pended till further advice for placing this proposal before the new government," the statement said.
A fresh notification was issued later, stating that the "revision of fares with effect from 20 May should be pended till further advice."