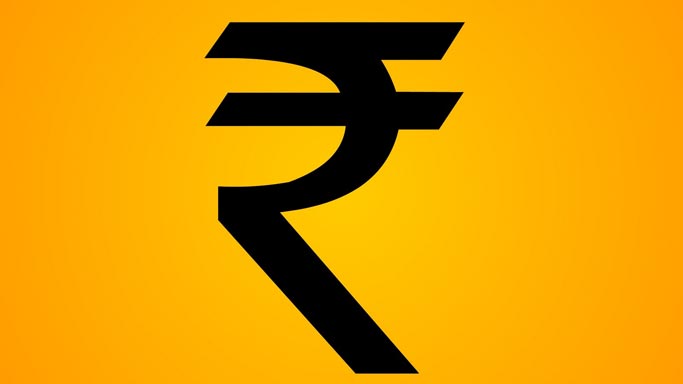 Mumbai, Feb 25: The rupee today gained 13 paise to settle at one-week high of 61.94 against the US dollar amid positive stock markets and signs of continued capital inflows. The rupee was aided by sustained dollar selling by exporters, weak dollar overseas ahead of the release of U S consumer confidence and home price data later in the day.
The dollar index was down by 0.12 per cent against the basket of six major global currencies. At the Interbank Foreign Exchange (Forex) market, the domestic unit commenced higher at 61.95 a dollar from previous close of 62.07.
It later moved in a tight range of 61.88 and 62.04 before settling at 61.94, up by of 13 paise. In three straight days, the rupee has risen by 29 paise.
"The rupee was seen extending its lacklustre trading for the third consecutive session. It was yet another positive session for the rupee which closed at 61.94 levels. Consistent flows in the Indian market, positive stock markets and weakness in the US dollar is seen helping rupee to post gains," said Abhishek Goenka, Founder & CEO, India Forex Advisors.
Forward dollar premium softened on stray receipts by exporters. The benchmark six-month forward dollar premium payable in July declined to 224.5-226.5 paise from 227-229 paise. Far forward contracts maturing in January 2015 eased to 471-473 paise from 471.5-473.5 paise previously.The RBI fixed the reference rate for dollar at 61.97 and for the euro at 85.14. The rupee fell back against the pound to 103.37 from last close of 103.30, while recovered to 85.14 per euro from 85.29. It also regained to 60.52 per 100 Japanese yen from 60.64.Meanwhile, the benchmark BSE Sensex improved by over 41 points. FIIs injected Rs 266.87 crore yesterday, as per provisional data with stock exchanges.Pramit Brahmbhatt, CEO, Alpari Financial Services, (India) said: " Indian equities managed to close on a positive note which helped rupee to appreciate slightly backed by the dollar inflows from an offshore bond sale. PTI