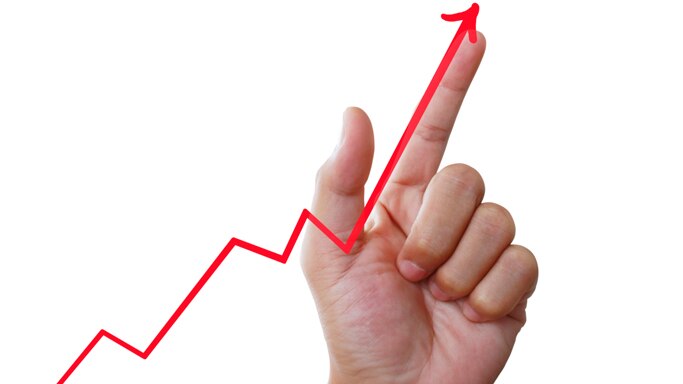 Mumbai, Jul 15: Snapping five-day losing streak the S&P BSE benchmark Sensex bounced back by 222 (rpt 222) points to end at 25,228.65 (rpt 25228.65) on fresh buying mainly in Consumer Durable, Banking, Capital Goods, Realty, Power and Refinery sectors on easing of inflation figures which provides space for the Reserve Bank of India (RBI) to cut policy rates to revive economic growth.
Small-cap and Mid-cap indices also firmed up on good demand from retail investors and outperformed the sensex. Higher Asian cues also boosted the market sentiment.
Retail inflation in June touched its lowest mark at 7.31 per cent since January 2012 and the wholesale price based index slid to four-month low of 5.43 per cent mainly because of easing prices of vegetables.
The sensex opened higher at 25,100.90 and shot up further to a day's high of 25,254.48 before settling at 25,228.65 (rpt 25228.65), showing a sharp gain of 221.67 points (rpt) or 0.89 pct (rpt).
The sensex had lost 1,093.10 points or 4.19 per cent in previous five days. The NSE 50-share CNX Nifty also rose by 72.50 points or 0.97 per cent to 7,526.65.
Asian stocks ended higher following overnight gains in US market as the Dow Jones Industrial average hit an intraday record yesterday boosted by Citigroup's better-than-expected earnings and a fresh round of merger and acquisition activity in the US healthcare industry. Key indices in China, Hong Kong, Japan, Singaproe, South Korea and Taiwan moved up by 0.01 pct to 0.94 pct.