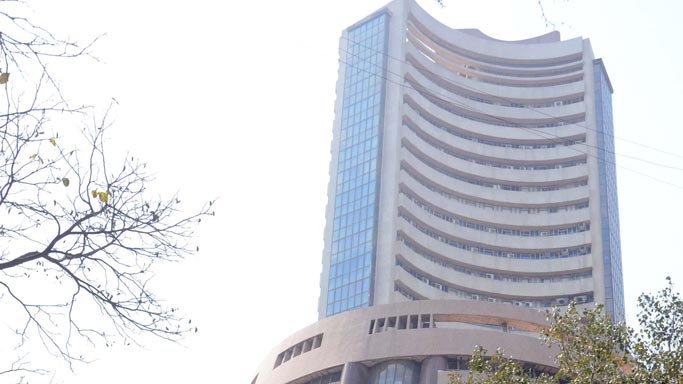 Mumbai, Jan 13: The benchmark Bombay Stock Exchange Sensex on Monday regained 21,000-level by surging 264 points in early trade on increased buying by funds and retailers despite weak IIP data.
The industrial production data for November, which was released after the market hours on Friday, contracted to a six-month low of 2.1 per cent. The 30-share barometer, which had gained 45.12 points in volatile trading on Friday, spurted by 264.09 points, or 1.27 per cent, to 21,022.58, with all the sectoral indices led by oil and gas and IT trading in positive territory with gains up to 1.97 per cent.
Similarly, the wide-based National Stock Exchange index Nifty moved up by 49.70 points, or 0.81 per cent, to 6,221.15. Brokers said despite weak factory output data for November, participants indulged in accumulating stocks available at an attractive levels, helping the Sensex to trade above 21,000, for the first time since January 2 this year.
They said a firming trend on other Asian bourses also triggered buying by funds on the domestic bourses here. In the Asian region, Hong Kong's Hang Seng was up by 0.88 per cent in early trade, while Japan's Tokyo's stock exchange is closed for a public holiday.
The US Dow Jones Industrial Average ended 0.05 per cent lower in Friday's close. PTI