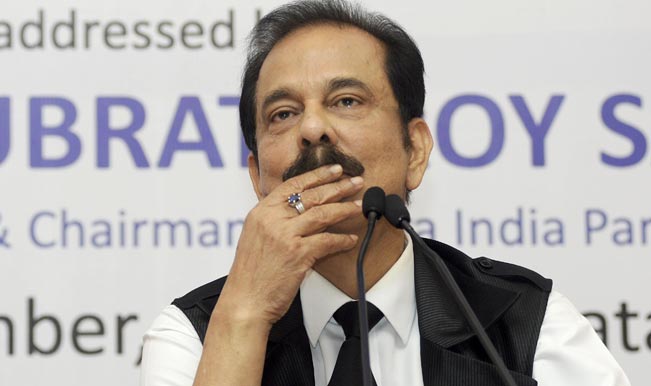 New Delhi, March 7: In a major setback to Sahara chief Subrata Roy the Supreme Court on Friday refused to accept Sahara Group's proposal for refunding the money and asked the company to come out with honourable proposal.
The Sahara Group Friday offered to pay the entire amount to SEBI in cash instalments of Rs 2,500 crore each at regular intervals of three months, thereby extinguishing all outstanding claims by July 2015.
The apex court said the proposal is not proper and you must come out with honourable proposal. It however allowed Sahara's financial consultants and lawyers to meet Roy in jail between 10 AM and 12 noon everyday.
Roy will remain in judicial custody and his plea on police custody will be heard on Tuesday.
The apex court bench headed by Justice K S Radhakrishnan was told that the first instalment of Rs 2,500 crore will be paid within three working days after the restrain order on the operation of its accounts is lifted.
The court was also told that the Sahara Group may also be returned the titles deeds of its assets that it has submitted to the Securities and Exchange Board of India (SEBI).
Senior counsel C.A. Sundaram told the court that all the proceeds from the sale of these properties will be kept for returning money to SEBI.
Counsel for the market regulator, however, contested the amount and said that after calculating interest, the total outstanding claim on investors' money stands at Rs 37,000 crore.