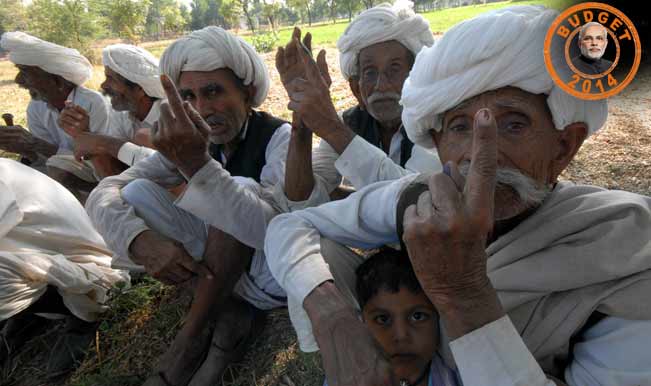 Budget brings a lot of hopes among the people, and the Budget 2014 is one of the most anticipated budgets in India after independence. Prime Minister Narendra Modi promised 'achhe din' extensively in his extravagant poll campaigns. The National Democratic Alliance (NDA) government will present it first General Budget in July and the common man is eagerly waiting to see what Modi government is planning to do to fulfill their promises of 'Ache din'.
The graph of people's expectations has risen considerably from the 'Ab Ki Baar Modi Sarkaar' government, now that the budget dates are finalized. It has given various sections of the society to list their demands before the budget is presented.
We bring to you a list of what the senior citizens are expecting from the upcoming budget:
1. The budget should spell steps to tighten the rising inflation.
2. Health insurance for senior citizens remains a big concern. Government should ensure they get cheap health care facilities.
3. Tax rebate for senior citizens should also go up.
4. Immediate order to revise army pension norms and make sure the system works speedily in reimbursement.
5. There should be enhancements in financial savings (equities) sector, keeping the senior citizens in mind.
6. Like Railway, airlines too should offer concessional fare to senior citizens.
Do let us know in the comments section below what are your expectations from the Budget 2014?