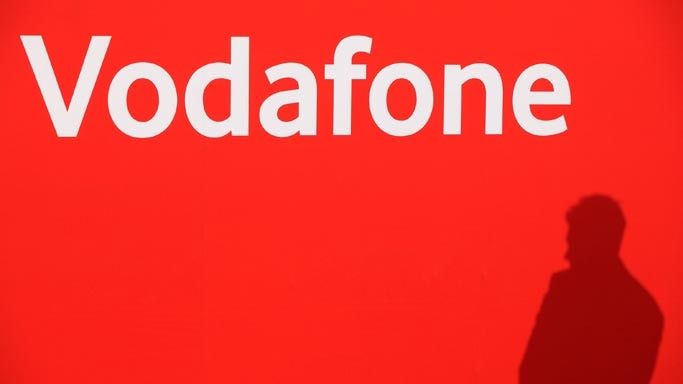 New Delhi, Feb 11: In a major jolt to talks with UK-based Vodafone, the government has decided to withdraw its conciliation proposal to sort out the Rs 20,000 crore tax dispute with the telecom giant and move ahead with the collection of dues. The Ministry of Finance has floated a Cabinet note seeking to withdraw the conciliation process with Vodafone International Holdings BV, sources said.
The Cabinet had in June last year approved a Finance Ministry proposal to go in for conciliation with Vodafone to resolve the capital gains tax dispute related to its acquisition of Hutchison Whampoa's stake in Hutchison Essar in 2007. Although the Finance Ministry was keen on an amicable solution to the long-pending tax dispute, dilly-dallying by the company led to the collapse of the talks.
According to sources, Vodafone wanted to club a Rs 3,700 crore transfer-pricing case of Vodafone India Services with the capital gains tax issue, a demand that could not be accepted by the Finance Ministry. While the basic tax demand for the 2007 acquisition is Rs 7,990 crore, the outstanding dues, including a penalty of a similar amount and accrued interest, run into Rs 20,000 crore.
The revenue department, sources said, will pursue the tax demand along with accrued interest and penalty. The I-T department had kept its tax notice to Vodafone in abeyance following the Cabinet decision to resolve the tax dispute through non-binding conciliation talks. The Cabinet is now likely to soon take up the case as the law ministry has concurred with the Finance Ministry's proposal to withdraw from conciliation.
"The I-T department may proceed as per the provisions of the Income Tax Act to collect the outstanding demand from the company," the law ministry said in its comment on the new Cabinet note. Vodafone declined to comment on the issue. .
Expressing keenness to settle the capital gains tax dispute, Vodafone had in December 2013, suggested that its transfer-pricing case before the Income Tax Appellate Tribunal (ITAT) should be clubbed with the 2007 dispute. The ITAT had in December stayed the Rs 3,700-crore tax claim by the I-T Department on Vodafone India in a transfer-pricing dispute and asked the company to deposit Rs 200 crore as initial payment and submit bank guarantees for the remaining sum.
The transfer-pricing case concerns Vodafone's issue of shares in its Pune-based BPO arm Vodafone India Services to Vodafone Teleservices Mauritius for Rs 246.38 crore in FY08, which, according to the I-T department, was undervalued.
The Cabinet had in June 2013, approved non-binding conciliation with the British telecom major. The conciliation had been proposed under the Indian arbitration law and not under the United Nations Commission on International Trade Law (UNCITRAL), as sought by Vodafone. No time frame was set to conclude the proceedings.
The Supreme Court had ruled in Vodafone's favour in 2012, saying it was not liable to pay any tax over the acquisition of assets in India from Hong Kong-based Hutchison. The government, later in 2012, changed the rules to enable it to make retrospective tax claims on concluded deals. PTI