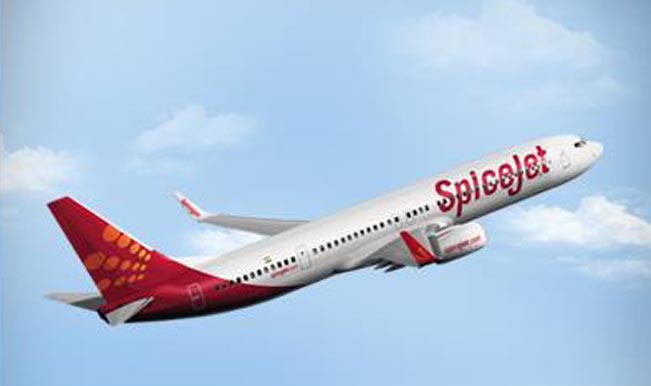 New Delhi, July 29 : With aviation regulator DGCA directing SpiceJet to refund fares and food charges for all its passengers on a Mumbai-Delhi flight, the no-frills carrier today acknowledged its failure and promised to "adjust processes" to meet such situations in the future. However, it also said that budget airlines were "unable at short notice to provide food for everyone on board for logistical reasons as the aircraft are not stocked that way (and) only carry limited quantities of food on board".
SpiceJet became the first airline in the country to be directed by DGCA to refund fares of all passengers after its flight SG-419 was delayed by about five hours on June 16. The airline was also asked to refund the money it charged from passengers for food and beverages as, according to the laid-down rules, it was supposed to have offered these items for free. The Boeing 737-800 aircraft (VT-SGO), carrying 172 passengers, including two infants, suffered engineering problems, forcing the pilots to abort take-off. Another plane was pressed into service to operate the flight after a delay of over four-and-a-half hours.
In a detailed statement today, a SpiceJet spokesperson said, "We typically serve refreshments on the ground in the airport terminal during delays. This was an unusual case as the snag and ensuing delay occurred after passengers had boarded. "The aircraft had to be eventually swapped and refreshments were offered to all passengers once the swapped aircraft took off as we had the new aircraft catered accordingly in view of the delay," he maintained.
"We acknowledge that this occurred after the two-hour limit specified by the regulations, and we will adjust our processes for handling such situations accordingly and in cooperation with the DGCA," the spokesperson said. As to reports that the airline was yet to pay the income tax department the tax collected from its employees, he said, "These matters are privileged and cannot be discussed in the media. We are well aware of our obligations under the applicable law but we are answerable only to the appropriate statutory authorities."