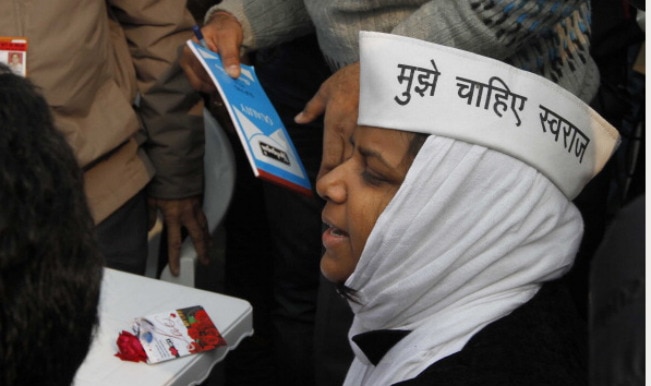 New Delhi, March 18: The AAP Tuesday withdrew the candidature of Mahendra Singh from the North West Delhi constituency for his alleged involvement in criminal cases. Former Delhi minister Rakhi Birla will be fielded from the seat, a party official said. (Read: AAP will work to develop Ghaziabad)
Singh, a social activist, had a number of criminal cases against him, an Aam Aadmi Party leader said. "There were criminal cases against him (Singh)," the AAP official said, adding that the party was earlier unaware of them.
According to the party official, Singh had spent "three months in jail last year in a case of fake currency circulation". The party told him it was cancelling his nomination, and Singh agreed to it. (Read: Varanasi: A new political battle field of top brass leaders)
Rakhi Birla, who was the youngest minister in the Arvind Kejriwal government, will be fielded from the seat, a party leader told IANS.