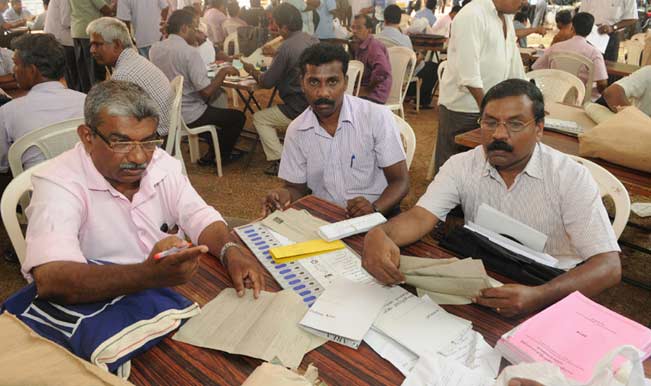 Hyderabad, Apr 30: Andhra Pradesh goes to polls for 17 Lok Sabha seats. Andhra Pradesh will vote as a single state for the last time in the Lok Sabha Elections 2014 because after these elections, Telangana will come into effect and the constituencies will be spit in that region.
There are a total of 265 candidates hopeful of winning the 17 Lok Sabha seats from various constituencies in Andhra Pradesh and 101 out of the 265 hopeful candidates are individual candidates. There candidates 8 candidates from BJP, 17 candidates from BSP, 1 from CPI, 2 from CPM, 16 from INC and 1 from NCP.
There are a total of 1,43,82,661 registered male voters and 1,37,81,276 registered female voters along with 2.329 other voters and 7,787 Service voters making a total of 2,81,74,056 registered voters from Andhra Pradesh.
The names of the 17 constituencies that are voting today are Adilabad, Peddapelle, Karimnagar, Nizamabad, Zahirabad, Medak, Malkagiri, Secunderabad, Hyderabad, Chevella, Mahbubnagar, Nagarkurnool, Nalgonda, Bhongir, Warangal, Mahabubabad and Khammam.