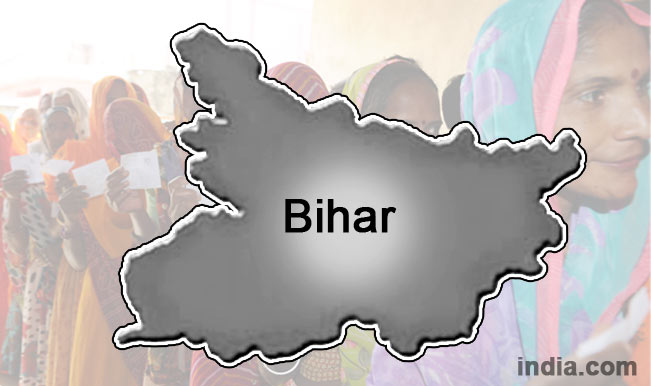 Patna, Apr 30: Bihar is ready with the 4th phase of polling on 30th April, 2014. The balloting of votes is to be done for seven Lok Sabha constituencies out of which one is reserved for scheduled category. The seven Lok Sbha seats in the poll fray on the 7th poll day are – Madhubani, Jhanjharpur, Madhepura, Darbhanga, Samastipur (SC, Reserved), Begusarai and Khagaria. Electorate wise Begusarai is the largest parliamentary constituency while Samastipur is the smallest. There would be total of 11042043 voters out of which 5845522 male and 5196236 female voters respectively.
[Also Read: Top 10 candidates to look out for April 30 polls]
With the total number of 94 candidates in poll fray, the fourth phase sees a mere number of 5 female candidates. The major political parties on the 7th poll day are Bahujan Samaj Party with 7 LS seats, Bharatiya Janata party with 5 LS seats.  Congress is just fielding one candidate and so is Communist Party India. Communist Party Marxist is going for two seats, with 24 independent candidates and 40 registered parties. JD (U), RJD and LJP with 6, 6 and 2 seats respectively form the crux of state parties' participation.
The major candidates in the 4th phase are Janata Dal United president Sharad Yadav who is contesting from Madhepura seat. Challenging him on his way for the eighth term in Parliament is Rashtria Janata Dal's candidate Pappu Yadav. BJP has posted Vijay Singh Kushwaha for this seat. Sharad Yadav has won from Madhepura seat in 1991, 1996, 1999 and 2009.
From the Darbhanga constituency, BJP has given ticket to the cricketer-turned-politician Kirti Azad. He would face challenge from RJD leader MAA Fatmi, JD (U)'s Sanjay Jha. Aam Aadmi Party is also fielding candidate at the Maithilli speaking area in form of Prabhat Ranjan Das.