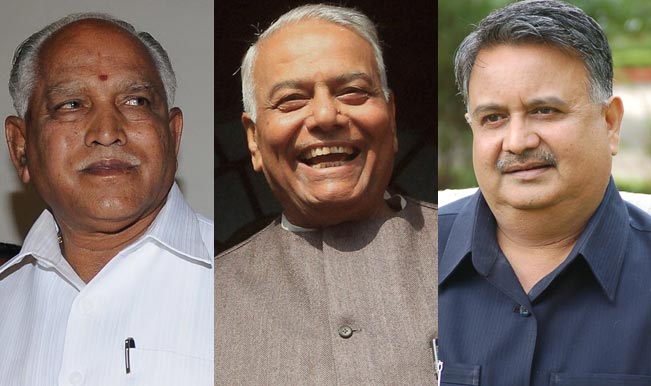 The Bharatiya Janata Party (BJP) seems set to follow in the footsteps of the Congress party by giving out tickets for the 2014 Lok Sabha elections to the children of late Pramod Mahajan, Yashwant Sinha and Raman Singh besides giving tickets to other infamous persons like Sriramulu (the protégé of Reddy brothers) and tainted former Karnataka chief minister B S Yeddyurappa.
This clearly shows the desperation of the BJP to win at any cost, even if it means giving up on its claim to being a party with a difference, a party that is against dynasty politics, and a party that claims to fight corruption. With this single move, the BJP has shown that it is a political outfit like any other and there is no real difference between them and the Congress.
By giving way to the demands of electoral politics and the demands of coalition partners, the BJP has pulled off the same trick Prime Minister Manmohan Singh had used when blaming the 2G scam on coalition politics and thus trying to avoid the blame. Does the BJP really believe it can pull wool over our eyes?
According to a review by the Association for Democratic Reforms (ADR) of 62 of the 107 candidates announced by the BJP this election, 23 have criminal cases registered against them and 14 of those face serious criminal charges. In percentage terms, 37 per cent  face criminal charges and 23 per cent face serious criminal charges. Compare this to the Congress and the BJP wins hands down.
Does Narendra Modi then have the moral right to claim his party to be superior to the Congress? I wouldn't think so.