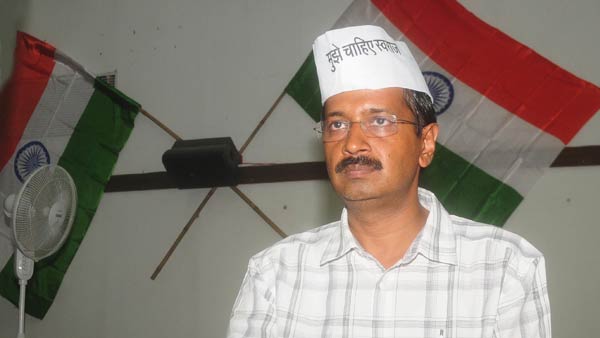 "He is behaving like a spoilt brat. He was very upset following AAP's electoral drubbing in Delhi and elsewhere and that is why he is resorting to such tactics.
"We know he is an anarchist but we did not imagine that he will go to this extent," Gupta said.
AAP's Ashutosh, who initially remarked that the party was not aware that Kejriwal would take such a stand, later defended the leader on his stand of not paying the bail bond.
"The party is fighting against the corruption. Is it a crime to level allegations of corruption against someone? Our fight against corruption will continue. We do not want to furnish any bond, this is our stand," said Ashutosh.
He said that the party had not anticipated that Kejriwal would be sent to judicial custody.
Party's leader Somnath Bharti said that the law of the land does not require Arvind Kejriwal to furnish bond.
"In many previous hearings which he attended, he has given undertakings and he was allowed to go. But here the difference is that the person against whom (referring to Nitin Gadkari) Kejriwal has levelled allegations of corruption is a prominent person in the new government," Bharti said.
Another APP leader Gopal Rai said that it has been the party's stand since long and there is nothing new.
He said that the party leadership would meet soon to discuss the issue.
Kejriwal had yesterday asked Lt Governor Najeeb Jung not to dissolve the Delhi Assembly anytime soon, saying it will hold public meetings across the city to know whether the party should form the government again.
In a meeting, Kejriwal told Jung that the party was deliberating on whether it should form the government.
Kejriwal also handed over a letter to Jung in which he said AAP would hold series of public meetings to ascertain people's views on the issue.
However, the AAP leader today said that the party was preparing for fresh elections.