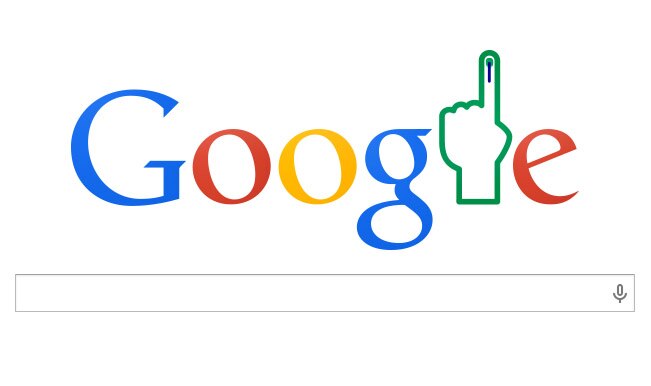 In what is arguably the biggest fate deciding day of India since Independence, the much awaited Lok Sabha Elections 2014 have ended and the results are to be declared within hours. The Google Doodle marks the occasion with a simple yet powerful message, respecting the power of every vote by making the usual Google logo a bit bigger and the 'L' represented by a left hand with the index finger pointing outwards and the mark ink signifying that a vote has been caste.
There has been a lot of suffering in terms of spiraling markets and infrastructure flaws in the past decade but it is the subconscious belief of every Indian who has voted, wanted to vote but couldn't due to unforeseen circumstances and even the arrogant one who think that one vote won't change anything that the time of misery is in the past and hopeful of a new administration that will help the country rise to new heights.
The link to the Google Doodle goes straight to the simplest search term imaginable, there can be for anyone with the curiosity to look up the results of the Lok Sabha Elections 2014 which is 'Election Results'.