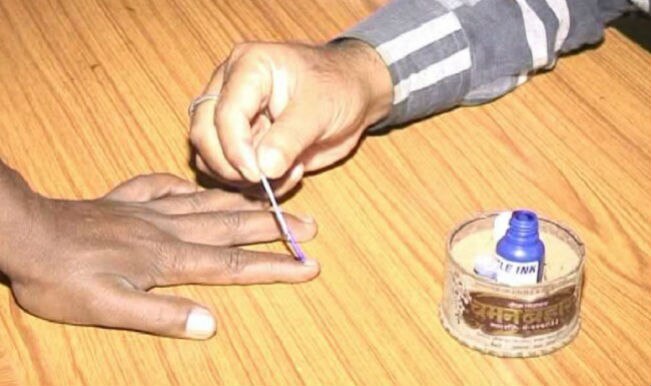 Bhubaneswar, APR 9: Odisha begins its Assembly polls along with General Elections, in a case where political pundits are predicting Naveen Patnaik's Biju Janata Dal (BJD) to get a comfortable win for a fourth term in office.
The two-phase simultaneous Lok Sabha and Assembly elections in Odisha will decide representatives from 10 Parliamentary and 70 Assembly constituencies which are spread over in the western and southern areas of Odisha.
There are 98 candidates, including former Congress chief ministers Giridhar Gamang and Hemanand Biswal, former union ministers Jual Oram (BJP) and Bhakta Charan Das (Congress), in the fray from Bargarh, Sundargarh, Sambalpur, Balangir, Kalahandi, Nabarangpur, Kandhamal, Aska, Berhampur and Kalahandi parliamentary constituencies.
Hockey star and former Indian team captain Dilip Tirkey is contesting the election as a BJD candidate from Sundergarh Lok Sabha seat, pitted against Hemanand Biswal of Congress and BJP's Jual Oram.
There are 673 aspirants for the 70 Assembly seats. Prominent among them is Chief Minister Naveen Patnaik, who is seeking re-election from Hinjili constituency in Ganjam district.
An electorate of 1,36,46,989 voters, including 66,62,309 women, are eligible.
533 video camera and 2546 still camera are being used. As many as 1310 central government officials have been engaged as micro-observers. Besides 31 general observers, 20 expense observers and 70 assistant observers have been roped in for the first phase polls.
The Ganjam district administration has decided to webcast polling in 19 selected booths in various Assembly constituencies. The main objective being to prevent illegal activities like booth capturing and bogus voting. Of the 2,879 polling stations in the district, 548 booths have been identified as sensitive.
The webcast would connect a polling booth to the Election Commision in New Delhi, state chief electoral officer in Bhubaneswar and district election officer at Chhatrapur and the video would be closely monitored in the district election control room.
Tight security measures have been put in place in several constituencies in the Maoist belt where the extremists have given a call for poll boycott. More than 50 of the 70 Assembly segments, which go to the polls tomorrow, are in Maoist-affected areas.
The Election Commission has engaged 156 companies of Central Para Military Force (CPMF), besides about 27,000 personnel of the State police to ensure free and fair elections.
Taking into consideration local situation, the timing of polling has been reduced by two hours in 56 Assembly segments. While the polling time will be 7 AM to 4 PM in 56 Assembly segments, for 16 other segments it will be 7 AM to 6 PM.
Polling in the remaining 11 Lok Sabha and 77 Assembly constituencies in the state is scheduled to be held on April 17.