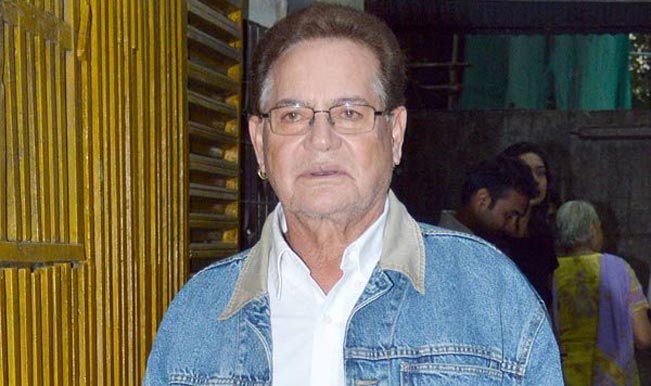 Can there be any conscious person who would be totally apolitical. The answer largely is a No. We all have our views and opinions, our discretion and desires, our motives and plans and with the passage of time, this political mindset matures. India right now is widely split into many categories if we talk about the elections and politics of the country. The caste and religion being the biggest divide among the voters and hence the political parties have from ages tried to widen this gap so that their vote banks are served always and remain intact.
The fifth and the biggest phase of the election is underway in many parts of the country and we are flooded with news related to it. But the surprise comes when Bollywood is attached with this election news. No, its not that some party has roped in some celebrity from the film industry again but about a letter written by some 60 artists from Bollywood. Earlier in the day yesterday, there was this news of Mr. Saleem Khan, father of Salman Khan launching a Urdu website for the BJP's PM candidate Narendra Modi. In the later part of the day, this letter starting to do the buss among media circles with some channels even discussing it. The news was soon given the name of Bollywood Split over Elections and all by few.
What I could not understand from the headlines was why they called it Bollywood split. I mean where was the split. Just that a letter was signed by some well known figures of this industry, how can anyone call it a split. And if anyone thinks that this is something very new done by the Bollywood people, I must tell them that they are wrong. We have seen people from Bollywood on many occasions with various politicians attending family functions, endorsing their development works and things like that. Don't we see the icon of Bollywood Mr. Amitabh Bachhan advertising for the tourism department of Gujarat, Salman Khan with Narendra Modi on the Kite Flying occasion. Havn't we seen almost whole of Bollywood bowing down to Shiv Sena chief, Bal Thackerey on many instances and even on his death. Didn't The BJP's PM candidate meet South Superstar Rajnikanth only some days before. So what is the big deal about this one.
If someone has come out with his choice and opinion openly, why should we be declaring statements about it like there is a rift or there are different camps appearing. In an open letter addressed to the citizens of India, 60-odd film personalities have appealed the nation to protect the secular foundation of the country which they have put as need of the hour. The letter goes on to say that corruption and governance are important issues but the country will have to vigilantly find out ways to hold the government accountable for that. It strongly advocates the India's secular character which has been termed 'unnegotiable'. The open letter has been signed by eminent film personalities like Vishal Bhardwaj, Imtiaz Ali, Zoya Akhtar, Govind Nihalani, Aditi Rao Hydari, Mahesh Bhatt, Shubha Mudgal, Kabir Khan, Saeed Mirza, Anand Patwardan, Hansal Mehta and Nandita Das. According to scriptwriter Anjum Rajabali, his appeal got support from over 60 people within the industry within 24 hours and they will reach out to another 300-400 people in the next couple of days to spread the message across so that the secular votes of the country do not get divided. While many people supported this letter and the idea, many other film personalities including Madhur Bhandarkar have come out strongly against the same saying he was shocked to see some of his colleagues under the garb of stalling so-called divisive forces, are themselves dividing a secular fraternity like Bollywood.
When our Bolloywood stars can join politics and contest elections, why can't they put forth their viewpoint. They are humans and hence have a political stand of their own. We have seen Anupam Kher coming in support of Anna Hazare and now he pitches for Narendra Modi when his wife Kirron Kher was given the Lok Sabha ticket from Chandigarh by the BJP. Even the famous singer Lata Mangeshkar was seen supporting Narendra Modi. It is our narrow-mindedness and insecurity that we raise questions and call it divided for we are a divided society already on many fronts of caste and religion, rural and urban, poor and rich. We need to come together on some platform, let it be Bollywood for example, to shun away our differences and choose a candidate, a party that won't divide us further.
If development and economy are our main issues this election, Secularism should also be among the top as has been written in the letter as no democracy can prosper without the social democracy. As far as the voters are concerned, a conscious voter won't need anyone's advise or any ads to form his opinions to whom to vote.