In the third of the nine-phase Lok Sabha election to be held tomorrow, there are 91 constituencies across eleven states and three union territories gearing up to make their voice heard. Let us take a look at some of the key constituencies that might spring a surprise or two with the change in incumbencies.
Chandni Chowk
State: Delhi
This busy business district in Delhi has tasted its share of fame not only in Bollywood, with movies like Kabhi Khushi Kabhi Gham, Chandni Chowk to China and many others, but also in the 2009 election when Congress' Kapil Sibal defeated his opponent Vijender Gupta of the BJP by a margin of  2,00,710 votes. Why is this interesting, you may ask? This time he is up against Dr. Harsh Vardhan of the BJP (who has 2 pending cases against him) and Ashutosh from the AAP (who has 3 such cases). Interestingly, Mr. Sibal has declared the highest assets- 114 crore- amongst the trio; the other two having declared assets worth 2.28 crore and 8.87 crore respectively. It remains to be seen whether the Modi-fication wave will sweep through the heart of Delhi, or if the AAP triumphs over its 49 day Delhi debacle.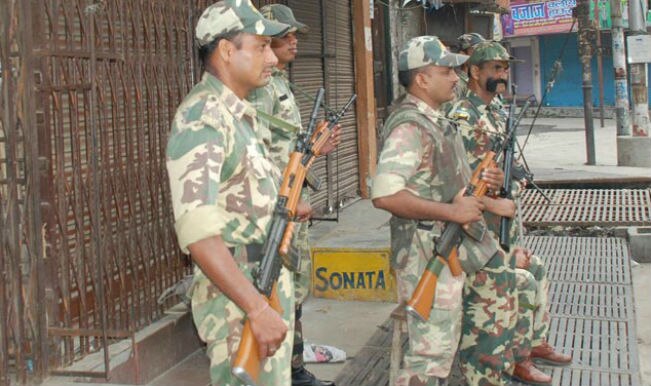 Muzaffarnagar
State: Uttar Pradesh
After being the site of the worst riots in Uttar Pradesh in recent times, this constituency features as a hotspot on our list because candidates from the BJP and BSP, accused of making incendiary speeches during the riots, are being fielded in this election. Sanjay Ballian from the BJP and Kadir Rana (incumbent) from the BSP are pitted in the fray for power along with Pankaj Aggarwal of the Congress and Lalit Chauhan from the Janata Dal. The AAP also seems to be playing the minority card to gather favor among voters by fielding Mohamed Yamin. Other than these the TMC, CPM and SP are also fielding their candidates in this constituency.
Thiruvananthapuram
State: Kerala
Besides being the IT Hub of Kerala, this constituency figures on our list because Union Minister Shashi Tharoor is set to have a political face-off with former Union Minister and BJP leader O Rajagopal. It remains to be seen whether Mr. Tharoor, who is embroiled in controversies surrounding his wife Sunanda's untimely death, can capitalize on the sympathy vote, or whether the BJP finally manages to open its account here. CPI-M's Bennet Abraham, a relatively non-political candidate, and Ajith Joy, a former-IPS officer contesting as an Aam Aadmi Party candidate, are also wooing voters from this constituency.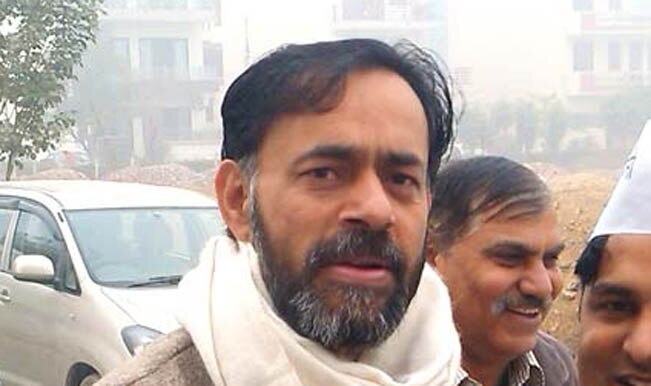 Gurgaon
State: Haryana
The AAP wave could prove to be a stiff challenge to both the Congress and the BJP in this constituency with the nomination of senior party leader Yogendra Yadav. He is up against Congress MP Rao Inderjit Singh who in February switched loyalties to join the BJP. Singh is likened to royalty in dynasty politics in Haryana and finds a loyal vote-base aptly exemplified by his three-time win from this constituency. Rao Dharampal is the Congress candidate in the fray and is known as a big developer in Gurgaon.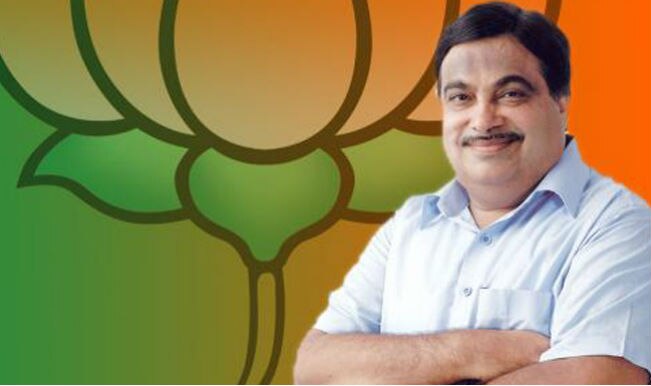 Nagpur
State: Maharashtra
Nitin Gadkari, former BJP national president, will debut in parliamentary polls from this seat. The fact that he enjoys the support of the RSS, coupled with strong disillusionment with the Congress, might make things tough for his opponent- Muttemwar, from the Congress. The AAP has nominated Anjali Damania for this important seat. Damania has accused Gadkari of being an ally of NCP chief Sharad Pawar, ultimately leading to his resignation. The BJP on its part has accused Damania of being involved in land scams. It remains to be seen whether the AAP leader's allegations help win votes or whether the Modi effect wins Gadkari his debut attempt.
The author, Divya Mohan, tweets at @Velli_Chhokri.