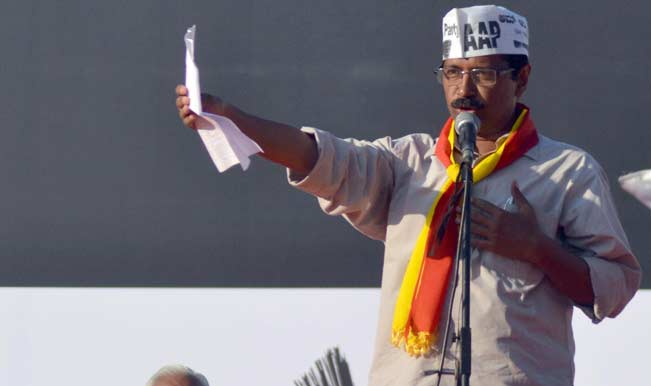 Varanasi, April 23: AAP leader Arvind Kejriwal Wednesday filed his nomination papers to fight the Lok Sabha election here to take on BJP's prime ministerial candidate Narendra Modi.
Kejriwal filed his papers at the district magistrate's office after a roadshow through parts of the Hindu holy city that drew thousands during which he attacked both Modi and Congress leader Rahul Gandhi. (Read: Arvind Kejriwal vs Narendra Modi: Stage set for mother of all battles in Varanasi)
The other leading candidate in Varanasi is Ajay Rai of the Congress.