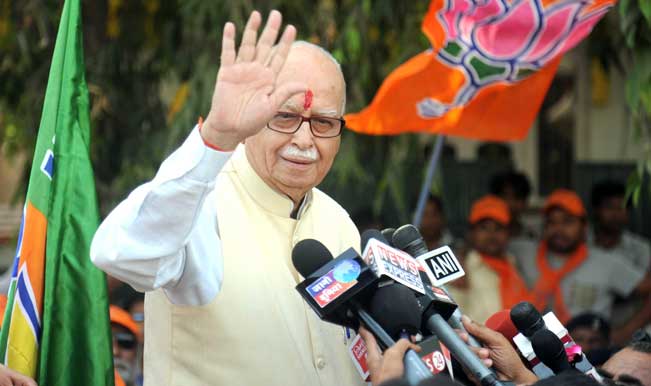 New Delhi, Apr 20: After BJP leader Giriraj Singh said those opposing Narendra Modi will be sent to Pakistan, the Congress Sunday wondered if the party would also send L.K. Advani and some other leaders to the neighbouring country.
Bharatiya Janata Party's Bihar unit leader Giriraj Singh had said at an election rally: "Those opposing Narendra Modi are looking at Pakistan, and such people will have place in Pakistan and not in India."
Terming it "cheap politics to get cheap publicity", Congress spokesperson Meem Afzal told IANS: "Several BJP leaders like (L.K.) Advani, Murli Manohar Joshi, Sushma Swaraj are all against Narendra Modi. Will they be sent to Pakistan as well?"
"Leaders of other parties, Lalu Prasad, Mamata Banerjee, Nitish Kumar, Jayalalithaa, will all of them be sent to Pakistan," Afzal wondered.
"This is just cheap politics to get cheap publicity. Seventy to 80 percent people in this country do not vote for BJP, will all of them be sent to Pakistan? Has the BJP asked Nawaz Sharif if they would take in 70-80 percent of India's population?"
"Would these people be sent to Pakistan with a passport or just be pushed to the other side of the border?"
Afzal said it revealed the "mentality" of the BJP.
"Without naming Muslims, they targeted them in this comment. It reveals the mentality of the BJP. They want to say Muslims, who are opposing BJP, are Pakistanis," Afzal told IANS.
The Congress spokesperson added that the party will approach the Election Commission with regard to the comment.